The bad times for Cricketer Yuvraj Singh's family seemed to have come to an end, though the process of a bitter divorce battle of his younger brother may not have been quite pleasant.
Case :
Akanksha Sharma married to Yuvraj Singh's brother Zoraver Singh on February 27, 2014
However, within 6 months of marriage, she started living separately from her matrimonial home in September 2014
Later in February 2015, she officially filed for divorce in a Chandigarh court alleging domestic violence
After four and a half years of allegations, counter allegations and mudslinging in the media largely from Akanksha's end during her Bigg Boss appearance, Zoraver and his former wife were granted a divorce by mutual consent on September 2 this year
In a compromise deed filed in July 2019, where cases filed by both parties – Akanksha's domestic violence case against Zoraver and his family, Zoravaer and Shabnam's criminal defamation case against Akanksha, Shabnam's civil law-suit against Akanksha worth Rs 2 Crores for damages, claiming that Akanksha had stolen items and jewellery from the house – all now stand withdrawn by mutual consent from both parties
Akanksha has been paid Rs 48 Lakh as 'past and future alimony, maintenance and settlement of all matrimonial claim'
Also, the compromise deed further states that either of the parties cannot file cases or speak publicly about their issues, and if any such instance happens in the near future, then the other party can re-open their closed cases
Akanksha who has been a part of Bigg Boss 11 and MTV Ace of Space 1 in 2017 had openly defamed Singh's family even while the case was subjudice
Shabnam and Zoraver did not take kindly to Akanksha's revelations on the show then and decided to fight back to retain their respect as a family
According to Akanksha's lawyer, her client wanted to close the matter and move on with her life since marriage lasted only six months and the separation and litigation has been much longer
Akanksha has found love once again in Delhi boy Abhiraj Chadha and the pair also took part in the first season of Vikas Gupta's show MTV Ace of Space
Zoraver's lawyer Damanbir Singh Sobti was also quoted as saying, he was glad that better sense prevailed and the case was settled by mutual consent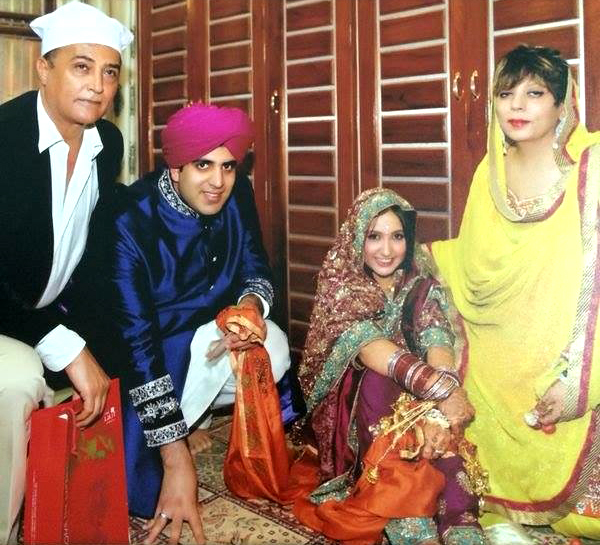 After filing for the compromise deed, Akanksha also issued a public apology to Zoraver, Shabnam and Yuvraj, which was taken into consideration by the court. The apology on her instagram post read:
My matrimonial dispute has been resolved. I regret any hurt and loss caused to Zoraver Singh, Shabnam Singh and Yuvraj due to the allegations made by me inadvertently. I withdraw all my allegations and apologise for the same.
View this post on Instagram
The case primarily could have certain learning for our readers:
The estranged wife has found new love and thus does not wish to pursue the 'serious alleged charges on her in-laws' any further
A well educated and capable of earning woman chooses to settle a six-month marriage with Rs 48 Lakhs as what we firmly claim as 'Reverse Dowry'
Once the settlement has been paid, she chooses to drop all domestic violence cases filed by her
What does this imply then? Was this only about money and bringing the in-laws to the settlement table?
Were the allegations levelled against Yuvraj Singh, his brother and mother false and frivolous that Akanksha chose to tender unconditional apology of hurting them?
Why is it that only a woman has the power to decide when she wants to end a contested divorce case?
How fair would it have been for Zoraver if he chose otherwise?
In a reverse if the husband would have found love again and wanted to move on, he would have been called names, for being a 'man'
However, since the woman here decides to move on, many would hail this as her gender empowerment
ALSO READ –
https://mensdayout.com/in-the-news/zoravar-singh-akanksha-sharma-divorce-rs-48-lakhs/