Infertility isn't just a female issue. Men are responsible too for contributing to infertility, mostly 50% of the time. If a couple has been struggling with infertility, the female partner and the male partner both should get themselves checked.
There are a lot of options out there for evaluating female fertility. However, there are fewer options when it comes to evaluating male fertility. As every couple going through the stressful experience of failure to conceive knows, the temptation to look for something or someone to 'blame' for their difficulties, has to be resisted. Nevertheless, in these circumstances it is only natural and sensible for those affected to want to find out the cause or causes of their infertility.
Sperm Analysis
As per research, for around 40% of couples who are having problems conceiving, the cause of their infertility is sperm-related. Female factor infertility accounts for another 40% of couples struggling to conceive, with the remaining 20% of cases remain unexplained. Therefore it is a must for every man to undergo a sperm analysis test if the couple is unable to conceive.
Remember, the cause of the issue can lie equally with either partner.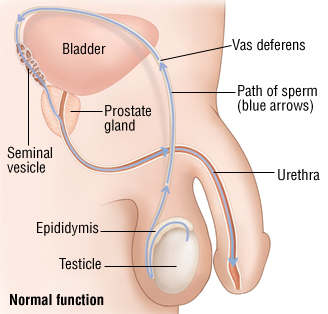 What Is Male Fertility Testing?
Majority of male fertility testing looks at two questions:
Do you have sperm?
And can it reach an egg?
These are foremost important questions to answer and that's why male fertility testing should start with a trip to the urologist and a professional laboratory-performed semen analysis. However, the reality is that infertility is a highly complex, multifaceted problem. A semen analysis often may not give a clear or complete answer. A thorough professional doctor advice could be the best treatment for each case respectively.
Sperm Analysis Procedure?
The sperm count test is a simple procedure whereby a semen sample is analysed in a laboratory to check the quality and quantity of the sperm
An analysis is carried out which determines the number, activity level and shape of the spermatozoa
A commonly used benchmark result for chances of conception within normal range is a sperm count of more than 39 million in the ejaculate
However it is not purely a matter of the sperm count, there is also the matter of the sperm's' ability to move around
A suitable level which would result in good chances of conception would be with at least 32% of the spermatozoa having progressive motility and at least 4% having a normal shape
With lower quantities than these measurements, the chance of naturally occurring pregnancy falls substantially

DIY!
Do-It-Yourself medical tests are becoming increasingly popular in India. Now, one can even do a sperm test from the comfort of your home. YO, an FDA-approved smartphone-based sperm testing device launched in India last year, is turning to be a real game-changer.
YO sperm test allows a man to find out whether he is fertile or not, in a matter of a few minutes. This is made possible by analysing the sperm motility, the most important factor that determines a man's fertility. The devices currently available in the Indian market can test sperm count only.
YO sperm test kits are now available on Amazon India. Click Here!
WATCH VIDEO
YOU MAY ALSO LIKE TO READ:
https://mensdayout.com/health-lifestyle/child-adoption/