What is the most irritating thing when you travel by flight, especially the long ones? No smoking, cold food, crying babies or a snoring co-passenger? Well here's an never heard of incident which will leave you zapped…..We are hoping you never encounter such a voyage!
Images and a video of a female passenger drying underpants under an overhead air vent, have gone viral. The woman was flying on a Ural Airlines flight from Antalya, Turkey to Moscow, and randomly decided to behave as if no one was watching or feeling disgusted! A fellow passenger filmed this act while the woman continued to dry her underpants inside the plane.
And here's more. According to Daily Mail, that reported this story, passengers said she did not even seem embarrassed while drying the underwear on the flight, while she held it under the vent for at least……20 minutes! WHOA!
One of the travellers quoted,
Everybody was looking with interest and confusion, but everybody remained silent.
While we can only imagine the uproar if this was done by a MAN. Just visualise a Macho Patriarchal Stud standing right in the middle of the aisle and drying his underwear in front of several men, women and children on board. He would have surely been arrested for this tasteless and scandalous behaviour.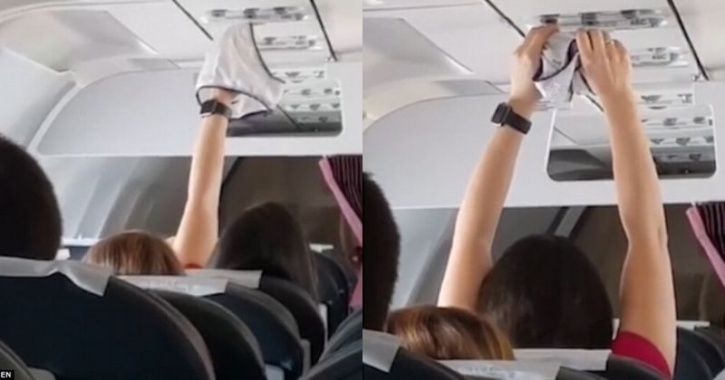 However, there was no media report of any action on this woman. As expected of course!
WATCH VIDEO:
The internet is no stranger to weird flying stories. But this one truly leaves us shocked beyond words.
Another strange incident that had taken place on board was when a plane flying from Dubai to Amsterdam was forced to make an impromptu stop in Vienna after an in-flight scuffle broke out….because the passenger won't stop farting.
According to multiple reports, two passengers made several pleas and even complained to flight crew about the gassy situation but it fell on deaf ears as the elderly flyer continued to let out let out gusts of wind. When he allegedly refused to stop, a fight broke out, following which the aircraft made an emergency landing.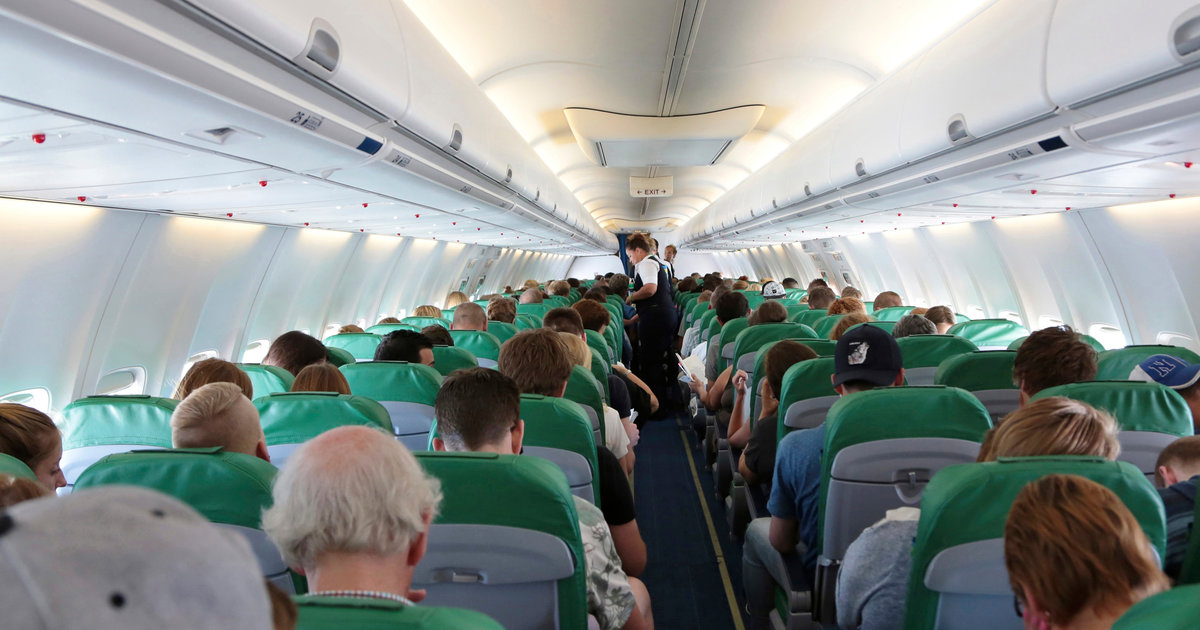 This above incident of Ural Airlines actually took place in February 2018, however, the story has surfaced online again and is getting traction.
ALSO READ –
https://mensdayout.com/in-the-news/woman-beats-up-a-man-in-plane-from-miami-to-la/