If a husband leaves a woman for her shortcoming or something else, what do we call him? When a couple begins their life together and the husband ditches his wife because he has done well for himself; what do we call him? Well, there are several names and allegations levied on a man, because he betrayed his wife and settled for someone else.
However, when a wife does the same, what do we call her? Well for starters, Opportunists also never had any Gender! Women's Equality is competing at all levels now.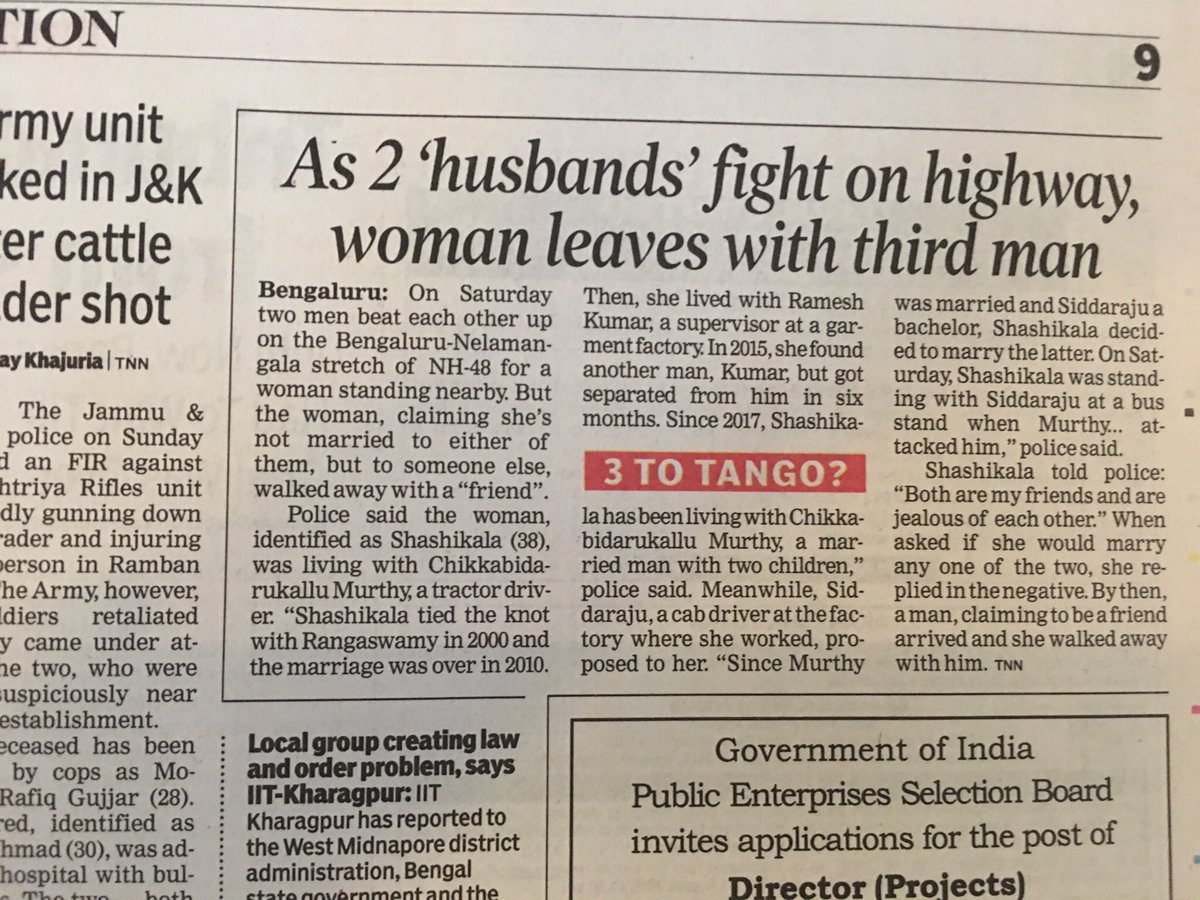 Case:
A few years ago, a couple who was working together decided to have a love marriage
The husband gave up on his own education, only so that his wife could study and pursue a higher degree
When the wife got a good paying job, she suddenly changed her opinion about the man who supported her during her initial success phase
According to Sharif Shah (husband),

the wife started quarrelling daily on small disputes

The wife alleged that the husband did not work and due to this, running a family was difficult

She then moved to Bhopal and started working there

During this time, she met with another young man, who claimed to be a Class 2 Officer

The two fell in love and got

married on the promise that the man will also adopt the woman's

child from first husband
However, Shah has claimed that his wife re-married without even divorcing him

The matter reached Family Counselling Centre

 

Counsellor Madankishore Sharma and Kiran Nigam called both the wife and first husband to discuss the matter

During the investigation, Counselor Sharma also said it has been found that the second man married by his wife is not an officer

For this reason, the wife had broken all relations with him too

Later the counsellors advised both parties to go to court since there was no mutual settlement between the two
Our society can go to any extent to justify why a woman has every right to keep jumping boats, if she feels she has not struck gold. But when a man wants to come out of a bad marriage for various reasons, he is doomed forever by wife, society, police and judiciary. There is honestly nothing like Men's Rights in India .
ALSO READ –
https://mensdayout.com/in-the-news/husband-suicide-5/
https://mensdayout.com/in-the-social/husband-allows-wife-to-marry-her-former-lover/