A woman from Yamunanagar district of Haryana has been arrested on charges of murdering her husband and then dumping his body into a sewage. Such incidents barely get reported in English media and thus our mindset towards the men in Haryana permanently remains one-sided and subjectively low.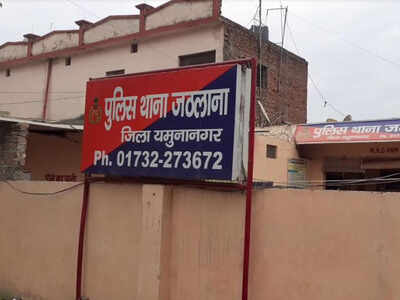 Case 1:
The wife reportedly murdered her husband

She later tied his corpse to ropes and dragged his body on her own to the gutter

After pushing the body into the sewage, the woman waited until she was satisfied that the body had completely drowned

To avoid any suspicion on her, she herself approached the police and lodged a missing complaint of her husband

While the police registered her complaint, on probing further they realised something was amiss

Her answers remained unsatisfactory which made the police suspicious about this matter

When the police questioned her aggressively, she revealed and confessed to killing her husband

The police registered a case of murder and arrested the woman
Case 2:
In another case, again from Yamunanagar, police arrested a 36-year-old woman who, after an argument over some issue, murdered her husband and dumped his body in a septic tank of their house. After the brother of the deceased husband registered a case against the woman, the police arrested her and the court sent her to one day police remand.
Case 3:
In yet another case reported from Yamunanagar, the father of the deceased husband informed the police that his daughter-in-law, Sapna, had a quarrel with their son, Ravi and subsequently pushed her husband to the ground, following which he fell unconscious. The father said that they found Ravi lying dead on the floor when they returned home, and also spotted an injury mark on his head. The father insisted that his son did not die merely with his wife's push, but he had been attacked by Sapna with a sharp weapon. 
The father also alleged that Sapna used to remain busy constantly on her phone and Ravi used to stop her from doing so, which led to frequent quarrels.
The state of Haryana brings to mind a litany of gender stereotypes in an inherently patriarchal set-up; female infanticide, women in ghoonghat (veil), and a world where men have a free hand to do just about everything that they want to. While violence against women and girls is a pertinent social issue, the outlook towards the men of Haryana remains influenced and biased since often the media, particularly the English one, makes no bones when a man is wronged and in the above cases, even murdered.
Injustice towards any gender should be reported with equal force without any bias if one truly advocates and supports Gender Equality.
ALSO READ ANOTHER SHOCKING CASE FROM PUNJAB –
https://mensdayout.com/in-the-news/husband-murder-amritsar/
Follow www.mensdayout.com on Facebook, Twitter and Instagram