TV Actor, Shweta Tiwari is back in the news for two reasons: Her new TV Soap Mere Dad Ki Dulhan and her second time Divorce with husband Abhinav Kohli. Interesting, Tiwari has once again used her Gender Card and painted the personal saga attributing it to Women's Equality.
Shweta's Journey:
Shweta first appeared on the television show Kaahin Kissi Roz (2001), but gained immense popularity playing the role of Prerna on Kasuatii Zindagi Kay
Earlier married to Raja Chaudhary, she filed for divorce in 2007, after nine years of marriage
She had then accused Raja of alcoholism and violent behaviour
Shweta later tied the knot for the second time in the year 2013 with Abhinav Kohli
Much to everyone's shock, she has accused her second husband Abhinav too, of domestic violence recently
In August this year, Shweta had reached a police station to file a complaint against Abhinav as he allegedly hit her (& Raja's) daughter, Palak
Shweta and Abhinav have a two-year-old son together, Reyansh
During a press meet for her new TV show, Shweta told the media,
There was an infection which was hurting me badly, I got it removed. People thought it was my hand, part of my body, but they need to understand it was poisonous and I had to take it out. And now, I am healthy again. Don't think I am trying to portray myself happy, I am actually happy.
Continuing further, Shweta even said how she won't stop living her life and has much more to look after. She quoted:
If my one hand stops working, I won't stop living my life. I will start using my other hand. Similarly, if one part of my life goes wrong, I won't stop leading my life. I have to look after my life, my kids, their school, their doctor, my house, my phone and electric bills.

Shweta Tiwari and first husband Raja Chaudhary with daughter Palak
Shweta has also slammed people for pointing fingers at her for having trouble in the second marriage. She said,
I want to ask those people who are saying how can her marriage go wrong even for the second time. I want to ask them why can't things go wrong. At least, I have the courage to face it and come out in open and talk about the problem.

Whatever, I am doing today is for the betterment of my family and my kids. There are so many people out there who are married but still have boyfriend and girlfriends. I think I am better than them at least I have guts to come out and say dude I don't want to stay with you.

Shweta Tiwari
Our Take:
It is purely Shweta's personal choice of who she wants to be married to or live with
However, her one sided allegations on her former husbands cannot be discussed as the only truth (Read Our Story Below, what Abhinav's mother had alleged)
Our society is such: When a woman even utters an "Ouch", several men and women come forward in her defence
And this is the same society, which may be seeing absolute wrong done to #MenToo, but will still doubt his intensions
Tiwari says, her second husband was an infection who she has got rid off; But when a man struggles to come out of a bad marriage, his accusations are dismissed off as excuses since he would have got 'bored' with his wife
When Saif Ali Khan had divorced Amrita Singh in 2004, it was only him who had bashed by media for breaking his 13-year-old marriage and a beautiful home. Many years later, Saif opened up about the verbal abuses and humiliation he had faced from Amrita while being married to her and not being successful
When a man chooses happiness, he is a Debauch; When a woman chooses happiness, she is an Empowered Woman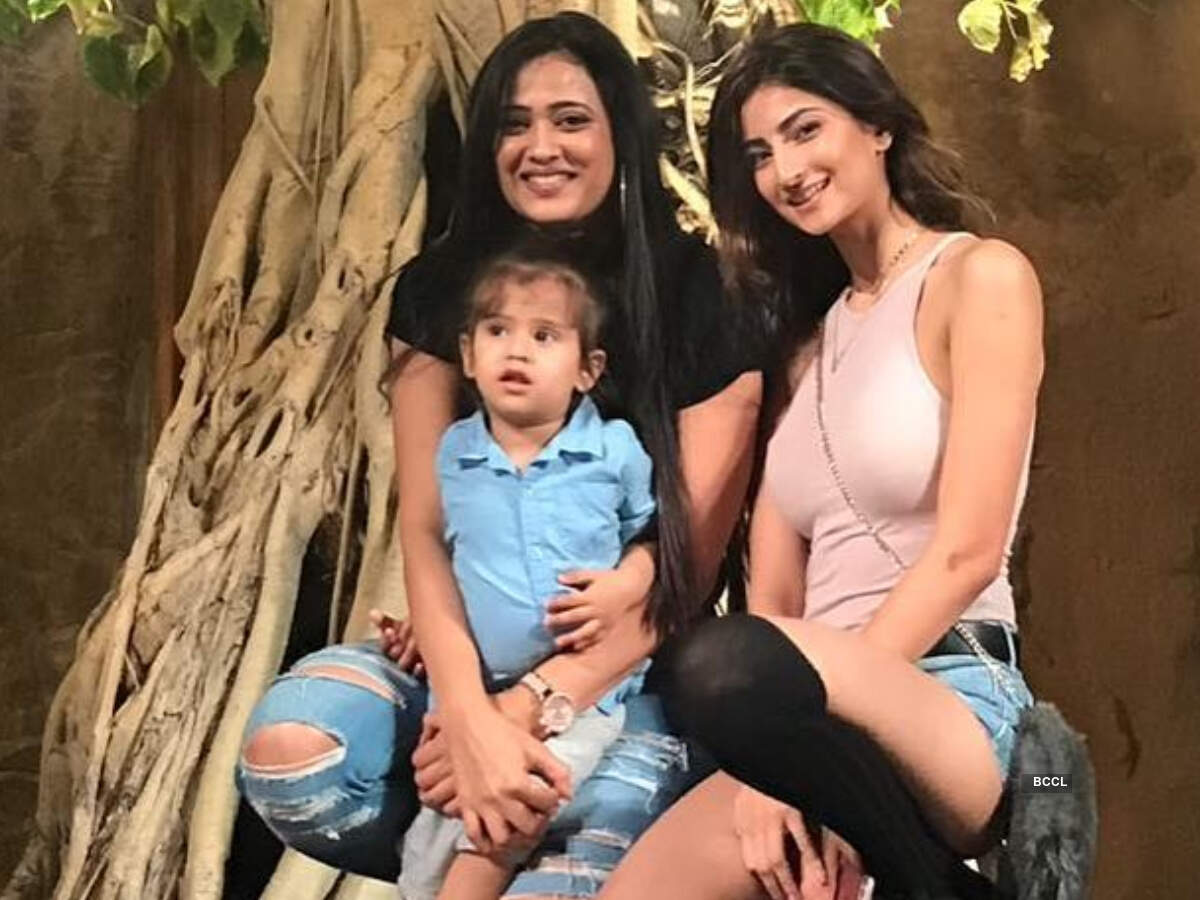 And we don't understand how Tiwari can claim to be the sole guardian of her kids (both from Raja and Abhinav)?
Who gives her the right to say, I am doing this for the betterment of "my" kids? Who gives her the right to alienate the children from their respective fathers?
Indian Laws are such, where a woman can cry wolf, get immediate divorce and re-marry the number of times she chooses too
However, if an Indian man, who is suffering from domestic abuse at the hands of his wife, can never get a divorce, if the same is contested
If a man is earning well, he is expected to keep the woman happy at all times and burdened with the pressures of totally biased laws, even at the cost of his human rights being completely ignored
If a man is not doing well professionally, he can be kicked out of his own home, by filing numerous frivilous allegations and cases on him
ALSO READ –
https://mensdayout.com/in-the-news/shweta-tiwari-abhinav-kohli-domestic-violence/
https://mensdayout.com/in-the-news/shweta-tiwari-abhinav-kohli-domestic-violence-2/