Earlier in the day, lauding the welfare schemes of the central and his state government, Yogi Adityanath said that RSS ideologue Pt Deen Dayal Upadhyay's dream of making the policies of the government reach out to all citizens, had come true. The Uttar Pradesh Chief Minister was addressing a gathering on the occasion of the birth anniversary of Deen Dayal Upadhyaya.
However, what concerned us with regards to Gender Equality, was when the UP CM announced that the government will take a strict action against all men including Hindu men, for having illicit affair outside marriage. While addressing an outreach programme with the victims of triple talaq, Yogi said that the government would introduce punishment for such men for having an extra-marital affair.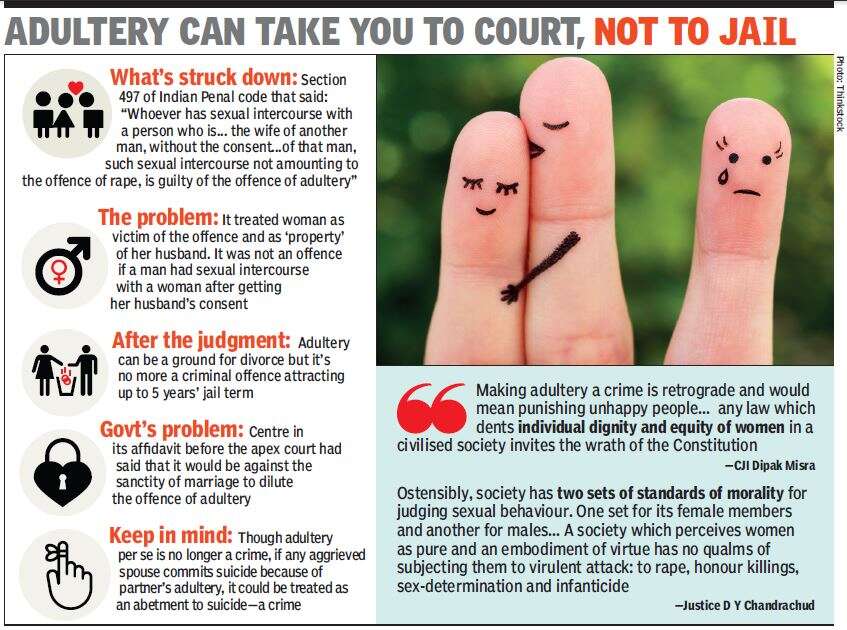 According to the government, Uttar Pradesh is witnessing a spurt in triple talaq cases, with over 216 FIRs filed by Muslim women since the enactment of a law which makes the practice of instant divorce a punishable offence. Yogi also said that the government will fight the cases of women suffering from Triple Talaq and schemes to provide a grant of Rs 6000 to women suffering from triple talaq will be implemented soon.
Apart from this, if every woman does not have a home, then they would be provided housing, children's education, scholarship and health cover under Ayushman Yojana
Along with this, a special plan would be made for the welfare of such women
WATCH VIDEO –
Firstly, criminalisation of the adultery law had already been abolished by the top court of India. If any husband or wife cheats on the other, both have a recourse of divorce and separation as per the law of the land. Now, in a such a scenario, we do not know if the state of Uttar Pradesh is going ahead and introducing any separate law for such an act, which could be immoral, but not criminal.
Also, while taking care of women and children is always welcomed, it is highly unfair to demand punishment only for the allegedly erring husbands. We enlist three such cases where the wives have even murdered their husbands with the help of their paramours.
Mother Of Three Sons, Kills Wife & 7-Yr-Old Daughter Of Paramour, As She Objected To The Illicit Affair
The government should not go on an overdrive to appease women, by leaving no room for men to present their side.
ALSO READ –
https://mensdayout.com/in-the-news/ghaziabad-police-couple-fights/