The migrant worker videos/images surfacing on social media daily are surely haunting, and many of us can do little while being under lockdown ourselves. A 30-year-old auto-rickshaw driver, who saved Rs 200,000 for his marriage had postponed the ceremony due to the lockdown guidelines. However, he is now using the money to feed migrant labourers and those in distress on the streets of Pune, Maharashtra.
Akshay Kothawale has also been helping senior citizens and pregnant women by offering them free rides to clinics in his vehicle, and also going around the city creating awareness on how to stay protected against the coronavirus. With the help of his friends, Kothawale is using the money he saved for his wedding to prepare food for nearly 400 people every day. They then go around the city streets and distribute the food among migrant labourers and poor people.
Kothawale hails from a humble background feels happy to be able to help others in this time of crisis. He said,
While working as an auto-rickshaw driver, I could save around Rs 200,000 for my marriage, which was scheduled on May 25. But, due to the lockdown extension, we thought it would not be appropriate to have the ceremony now, so my fiancee and I decided to postpone the marriage.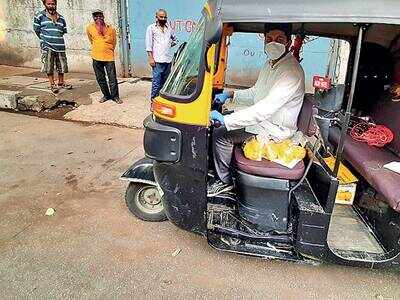 During the lockdown, Kothawale was pained to see several poor people, specially migrant labourers, facing hardships due to no work and no income. He added,
I saw several people on roads who could not even afford to have one meal and were struggling to survive. I and some of my friends then thought of doing something to help the daily wagers and needy people.
I decided to use my savings for the cause and some of my friends also chipped in.
Kothawale, who is a resident of Timber market area in the city, then set up a kitchen and started preparing chapatis and sabji (flat bread and vegetables), which they have been distributing at places where migrant labourers and needy people gather. He said,
Using my auto-rickshaw, we distribute one-time meal among people at Maldhakka Chowk near the railway station, Sangamwadi and Yerawada areas.
However, soon the team was running out of funds and thus they decided to replace chapati-sabji with pulao, masala rice or sambhar rice. He added,
But, we are continuing distribution of food among the migrant labourers and those in need.
The group intends to continue providing food to people at least till May 31 with the help of the funds they have. Kothawale has also put up a loudspeaker on his auto- rickshaw through which he and his friends have been creating awareness among people about the coronavirus and how to stay protected against it.
Besides this, the group has also distributed masks and sanitisers to roadside dwellers.
While this story was going viral, Akshay's dad passed away May 18 and Alt News Co-Founder Mohammed Zubair got in touch with him to explore possibilities of helping out. Through his handle, Zubair crowdfunded sufficient amount and deposited it back into Akshay's account. Zubair quoted,
Got in touch with Akshay who spent 2 Lakhs (his wedding money) to feed migrant labourers & those in distress on Pune streets. Unfortunately, His dad passed away yesterday amidst all this. Here are his details for people who want to help him.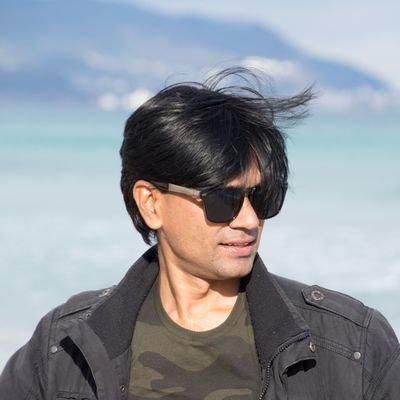 Zubair later again informed all that the required amount had been raised and thus the fundraiser campaign was now closed.
Thank you all for overwhelming support to Akshay Kothawale. Sufficient amount has been raised and the fundraiser is closed now.
Got in touch with Akshay who spent 2 Lakhs (his wedding money) to feed migrant labourers & those in distress on Pune streets. Unfortunately, His dad passed away yesterday amidst all this. Here are his details for people who want to help him. pic.twitter.com/cTK1Yc7nhA

— Mohammed Zubair (@zoo_bear) May 19, 2020
While we are surely going through some tough and depressing times amidst lockdown, such gestures and stories only make us believe in humanity and hope.
ALSO READ –
https://mensdayout.com/his-story/dr-sachin-nayak-corona-warrior-bhopal/
https://mensdayout.com/his-story/aditya-twari-to-be-awarded-worlds-best-mommy-on-international-womens-day/
We are now on Telegram. Follow Us For More Updates
Join our Facebook Group or follow us on social media by clicking on the icons below
Donate to Men's Day Out!
Blogging about Equal Rights for Men or writing about Gender Biased Laws is often looked upon as controversial, as many 'perceive' it Anti-Women. Due to this grey area - where we demand Equality in the true sense for all genders - most brands distance themselves from advertising on a portal like ours.
We, therefore, look forward to your support as donors who understand our work and are willing to partner in this endeavour to spread this cause. Do support our work to counter one sided gender biased narratives in the media.
To make an instant donation, click on the "Donate Now" button above. For information regarding donation via Bank Transfer, click here.