Remember Balika Vadhu Actress Pratyusha Banerjee's suicide case? Pratyusha, was a popular tv actor, who was found dead at his residence in Mumbai on April 1, 2016. The Mumbai police declared it a case of suicide.
Case:
Instantly, Pratyusha's family and friends had accused her boyfriend, Rahul Raj Singh, of abetment of suicide. The actor denied all the allegations and maintained that he was in a happy relationship with Pratyusha and could have never done anything to harass her or upset her. The probe is still on.
Five years after he was accused of abetting the suicide of his girlfriend, Rahul recently claimed that it was infact her parents' greed that killed the 'Balika Vadhu' actress. Sharing details about the matter with SpotboyeE, Rahul also averred that Pratyusha's parents are in a deplorable financial condition now that 'their golden goose is no more'. Rahul quoted:
The Covid pandemic has prolonged the case much longer than it should have. I am waiting for the day when the  court will clear my name. I know I am not guilty. I didn't kill Pratyusha, her parents' greed killed her. She was unable to satiate their endless demands. I tried to save her, not kill her.
Talking further about her parents, he added,
They are in Mumbai living in shabby quarters with no income. Their golden goose is no more. They can't go back to  their hometown Jamshedpur. Everyone there knows how they exploited  their daughter.
Rahul also expressed how he 'can never forget that day'. Pratyusha's friends Kamya Punjabi and Vikas Gupta had then given statements against Rahul holding him solely accountable for the death of their actor friend. Rahul said,
It is embedded in my mind heart and soul. And the way Pratyusha's  so-called friends Vikas Gupta  and Kamya Punjabi tried to pin Pratyusha's death on me…they have their conscience and God to answer to. They know as well as I do that I am not guilty. They also know why they did all the tamasha.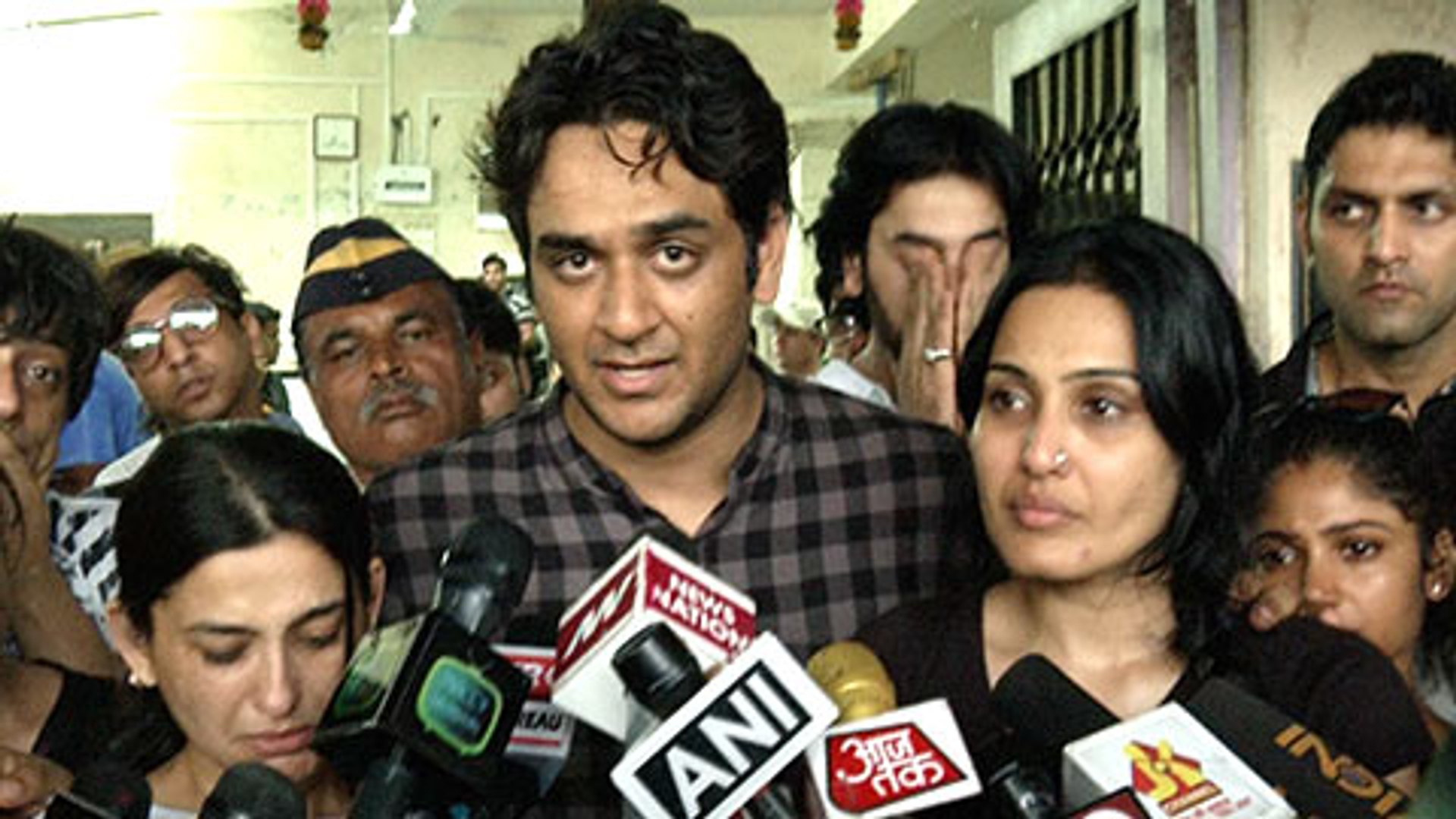 He added,
For  the publicity. They  maligned me without a shred  of evidence. That last phone call that Pratyusha made to me does not have any evidence to prove me guilty. Pratyusha does not  accuse me even once in that conversation of anything. All her grief and anger were directed at  her parents. They are the ones who should be held responsible.  In fact when the honourable  judge granted me bail it was on the basis  of that last phone  conversation between Pratyusha and me.
Rahul said that he will be filing a criminal defamation case against Kamya and Vikas and wants to see them in jail. He concluded,
They have damaged my life and career beyond repair. No retaliatory action can give me back my five lost  years. Since I was held  responsible  for Pratyusha's death  all my work  dried  up. All that I had achieved before Pratyusha's death is forgotten. My life  has come to a standstill. I will sue these two for  criminal  defamation claiming  Re 1 as  compensation.
MUST WATCH
Interview | Abhijit Iyer-Mitra Discusses Menace Of False Rape Cases In India
ALSO READ –
Join us on our Telegram, Facebook Group & Koo App