Pakistani actor-singer Mohsin Abbas Haider, has been accused of domestic violence. On Saturday night, Abbas' wife Fatema accused him of cheating, beating her up while she was 3-months pregnant. She has also accused him of taking Rs 5 million from her which he has not returned.
An FIR was registered against the actor under Section 406 (criminal breach of trust) and Section 506 (criminal intimidation) of the Pakistan Penal Code which included charges of hurling life threats on the complainant. He is currently out on anticipatory bail and the next court hearing is scheduled for August 5.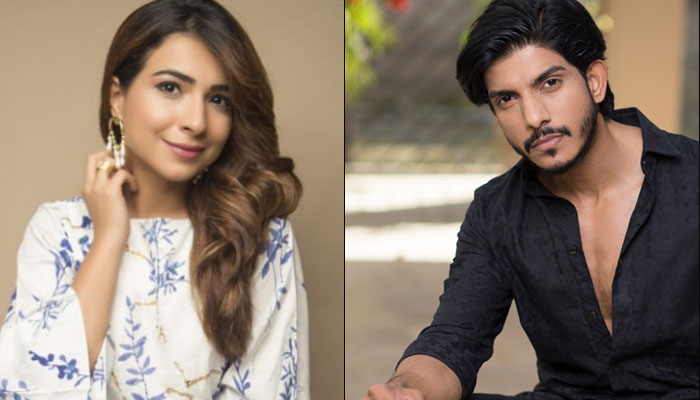 After being granted a pre-arrest bail by a Sessions Court in Lahore, Mohsin is upset that no NGO has reached out to help him, after his wife, Fatema Sohail falsely accused him of sexual harassment.
No NGO has contacted me. They have only heard Fatema's side of the story and are only supporting her…which isn't a bad thing but I really wish we had NGOs to protect men's rights, to hear their side of the story too.
The singer appeared before the court of the additional session judge, Tajammul Shehzad, where he rejected the allegations leveled against him. He also said that torture allegations were baseless.
Numerous times I tried to reconcile but failed. Now, they have come to the court, so now the decision will be taken here. Truth will be exposed in a few days.
He also claimed his wife was conning everyone by saying she gave him Rs 10 million and Rs 5 million. He added,
I don't believe in taking even a single penny. She is not talking about Rs 5,000 or Rs 10,000. She is alleging big money. If I have taken the amount, she should have evidence.
He further question why all NGOs only talk about women's rights and not men's rights.
I wish there was an NGO for men as well. Why do NGOs talk about women rights only? The stance of a man should also be heard. The NGO should never side with the wrong one, be it man or woman.
He went on to add,
My wife Fatema has accused me of beating her, so should have gone to the hospital after being injured. Now, she will pay for my financial loss?
Concluding his outburst, Mohsin said:
I feel all genders are equal. Men, women, old, young, animals all should be treated alike. We can make NGOs for all of them but then the purpose should be to support the truth. Human rights does not mean women rights only. We should also be able to put our side of the story on the table. I'm being accused of putting on a show because I am an actor. But let me tell you sir, there's no better performer than a woman.
'Na Maloom Afraad' actor has now been sacked from the late night comedy show he was part of.
WATCH VIDEO :
As a portal, we are not siding with Mohsin either, however, we strongly agree that both genders should be given an equal hearing. Why should the word of a woman be taken as gospel truth?
ALSO READ –
https://mensdayout.com/in-the-law/false-rape-charges-on-minor-gurugram/