There have been a lot of people who have left an impact on us and inspired us in many ways but this person has surprised people with his perseverance and is considered one of his kind. Banaras Hindu University (BHU) cardiologist surgeon Padma Shri Prof Dr Tapan Kumar Lahiri is serving needy patients even after 2 decades of retirement. It is extremely hard to meet people like Prof. T K Lahiri in today's times!
His Story
Padma Shri Dr. T K Lahiri was born in Kolkata. He studied medicine in the United States Of America through 1970s and was posted as a lecturer at the Banaras Hindu University for Rs 250 a month. Dr Lahiri incidentally never got married in order to serve the poor.
What makes this gentleman so special and unique, is that he stopped drawing salary since the year 1997 and started donating it to the needy patients. It is important to put on record that Dr Lahiri was earning Rs 84,000 which totalled up to over a lakh including other allowances then. This is something that truly touched everyone's heart. Post his retirement in 2003, he even donated the pension and PF that he received through his career, to BHU for servicing the needy patients.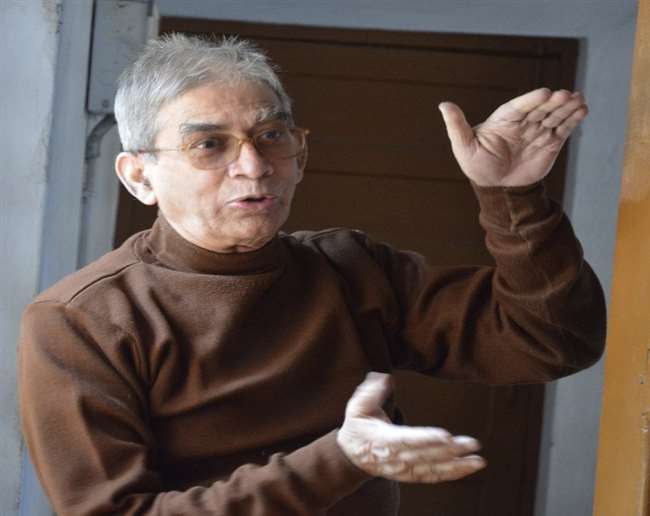 Got Several Offers But Rejected Them
Dr Lahiri got several offers from many big hospitals in America even after retirement, but he just wanted to serve the needy. After years of officially being retired, he was still go to BHU regularly at 6am by foot and returned post 3 hours of duty, while he continued the same routine in the evening as well. Dr Lahiri only accepted the accommodation facility at the campus.
Awarded Padma Shri in 2016
The Central Government awarded Padma Shri to Prof Dr Lahiri in 2016 on the occasion of Republic Day. Dr. Lakotia of BHU then said,
Such a person is always ideal for all of us. Experience like him comes handy for everyone. He donates food every moment of his life for the patients. He believes that Karma made him a doctor so that he could help every needy patient.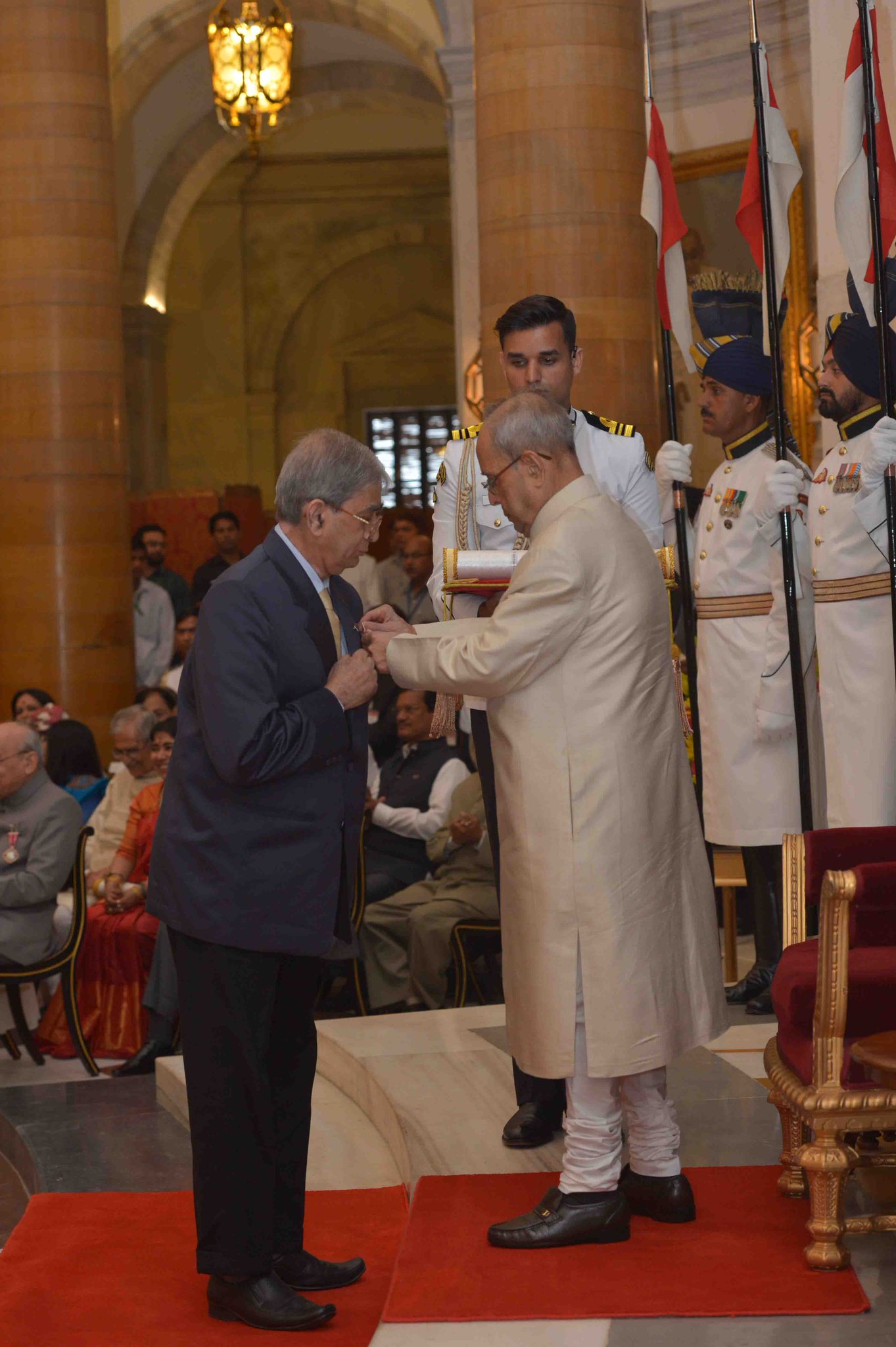 This eminent cardiologist who started his career as a lecturer at BHU, today is no less than an angel or even next to God in Varanasi. Dr Lahiri earned his fame and respect purely through his life long deeds of giving back to society. After being honoured with Padma Shri, the doctor quoted,
With the grace of Lord Vishwanath and Maa Annapurna, I will keep serving patients till my last breath. For giving me the Padma Shri, I am thankful to the government.
Known For His Punctuality
Dr Lahiri is very punctual. His timings are so accurate that people feel they need not see the clock when he arrives. The BHU professor does not keep a phone nor does he have any help in his house.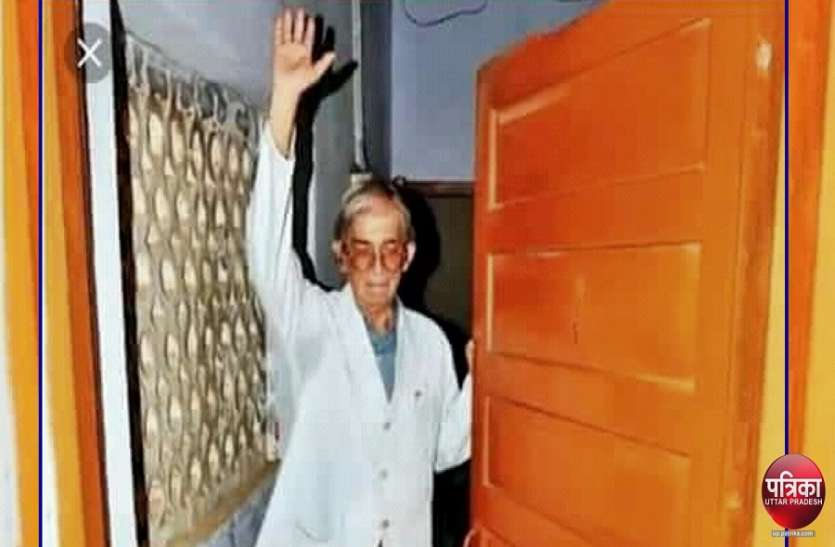 Whether he is at home or in the hospital, only the security personnel standing at the Gate can share this information. The professor is 78-years-old and he cooks his own food and takes care of all household chores solely. One can only find a chowki and some chairs in his flat. 
Refused Meeting with Current CM & Former PM
After receiving Padma Shri in 2016, current Uttar Pradesh CM Yogi Adityanath was meeting several important people from the state by visiting their homes. However, Dr Lahiri had refused the meeting then. He had earlier refused to meet former PM Chandrashekhar as well. 
We do not find many people as kind and thoughtful as Dr Lahiri in this world today. One should always take time to help the needy even if it is in the smallest possible way. Any small help could mean the world to the ones who are struggling. Dr Lahiri is no less than God for the people of India and we surely need many more people like him.
Author: Nandini Shah is a 3rd year Bachelors of Journalism student and currently working as an intern with MDO. 
ALSO READ –
MUST WATCH – 
Happy Father's Day 2020 Video 
Join our Facebook Group or follow us on social media by clicking on the icons below 
Join our Facebook Group or follow us on social media by clicking on the icons below
Donate to Men's Day Out!
Blogging about Equal Rights for Men or writing about Gender Biased Laws is often looked upon as controversial, as many 'perceive' it Anti-Women. Due to this grey area - where we demand Equality in the true sense for all genders - most brands distance themselves from advertising on a portal like ours.
We, therefore, look forward to your support as donors who understand our work and are willing to partner in this endeavour to spread this cause. Do support our work to counter one sided gender biased narratives in the media.
To make an instant donation, click on the "Donate Now" button above. For information regarding donation via Bank Transfer, click here.