Times of India reported a story of a 29-year-old Komal Talan who disappeared from her in-laws home in Delhi on July 5.
Within 24-hours of her disappearance on July 6, Komal's family filed a report against Abhishek Chaudhary, Komal's husband, and his family. Aligned with her disappearance, suicide, and the family's report alleging dowry demand, Komal's in-laws were charged under the Dowry Prohibition Act. The police also detained Abhishek with the possibility of domestic violence and murder of Komal Talan, as accused by her family.
While the cases were being slapped on husband's family, Komal's car was found next to Hindon Canal in Ghaziabad and along with the car, the police also recovered a suicide note mentioning that she was 'going away'. The note also accused her husband and in-laws for torturing her over dowry. Anyone who read the story first would have ended up cursing the man and his family, however, this case had more to it than what was initially reported.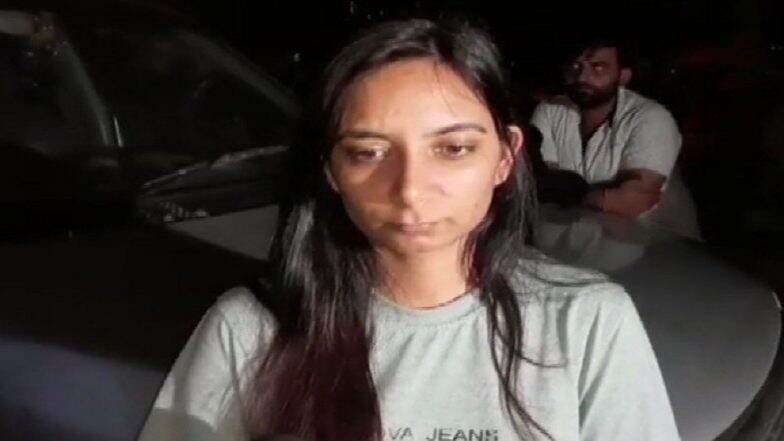 Komal was alive and had taken an overnight bus to Jaipur. She even booked a flight ticket with a fake ID mentioning her name as Kamakshi. On July 7, Komal reached Mumbai, stayed at a hotel and booked a ticket in Coimbatore Express under the same alias and the fake ID. As later disclosed by Komal, she had no idea where she wanted to head, but kept shifting her locations just to stay away until her husband had been arrested.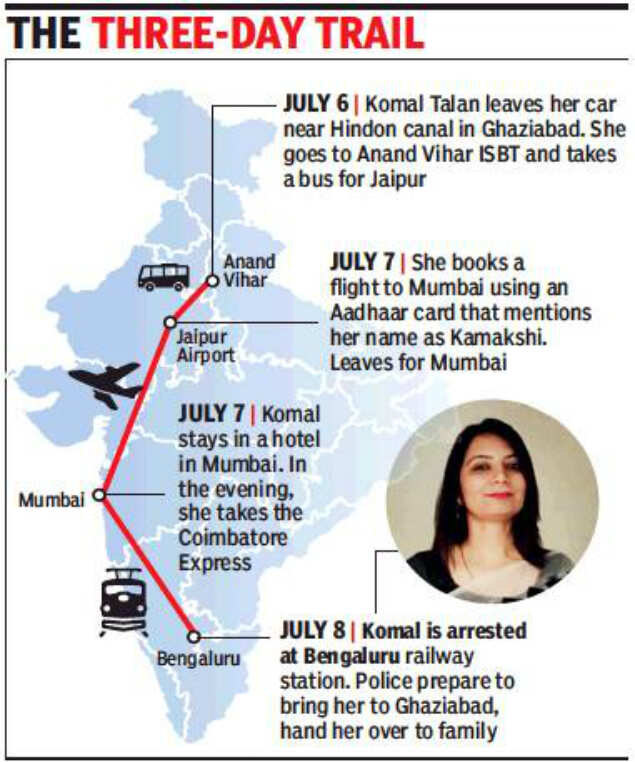 All was going well as per Komal's plan when the electronic surveillance detected that she was in touch with some of her friends using a different number. This was how the police was able to track her, and arrest her on July 8 from Bengaluru.
SP (city) Shlok Kumar informed the media that the police had an inkling of her plan when they talked to some of her friends. Her motive was just to see her husband behind bars. She kept on the move to avoid detection, and didn't communicate with her parents either.
SP(City) Shlok Kumar:A note in car said she is leaving because of her in-laws.We suspected suicide but couldn't find her body.She was traced to Jaipur,but left for Mumbai by the time we reached.We went to Mumbai but she had left.She was finally traced at Bengaluru Railway Station pic.twitter.com/pHxUiVXWFe

— ANI UP (@ANINewsUP) July 9, 2019
After returning to Ghaziabad, Komal once again accused her husband and in-laws of domestic abuse. While the kidnapping charges have been dropped, her husband had been arrested on other charges and produced before a magistrate for the same. Based on Komal's statement given to Ghaziabad police after returning, the latter had added two more IPC sections – 323 (voluntarily causing hurt) and 504 (intentional insult with intent to provoke breach of the peace) in the FIR against Abhishek.
Abhishek's counsel argued that Komal had left on her own accord and there was no case against his client. The court of CJM Viveka Nand Vishwakarma subsequently granted him bail. As per sources the dowry and domestic violence cases are likely to be transferred to Greater Noida where Komal's parents live.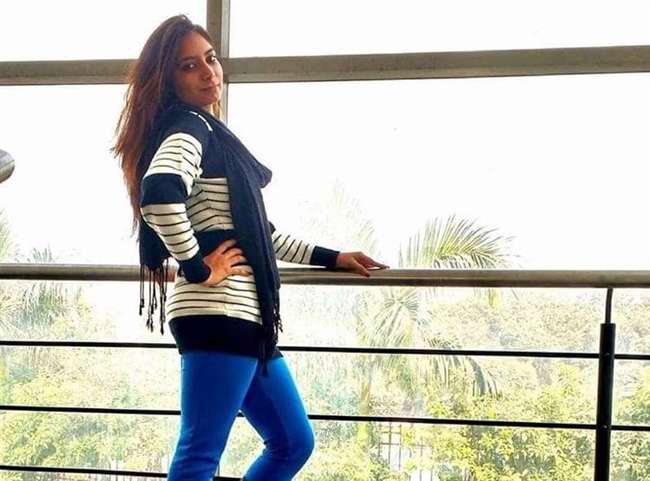 Our Take:
While the husband was arrested on mere allegations of the wife, there was no arrest for the woman for faking her kidnapping and suicide
Surely, both sides of the story need to be heard if there was truth in the dowry harassment allegations
However, the woman could have filed a formal complaint with the police in such a scenario
Misusing the law merely to satisfy her vindication to see the husband behind bars should not be hailed as her empowerment
No arrest of the woman in this case, sets a bad precedent for many others who want to settle scores with their husband and in-laws