In the past few years, we have been reading about several news articles on temples in India where women were not allowed entry. The matter became a Gender Inequality issue and also reached court.
In September 2018, a five-judge constitution bench headed by Chief Justice Dipak Misra, in its 4:1 verdict, said banning entry of women to Kerala's Sabarimala temple is gender discrimination and the practice violates rights of Hindu women. Activist Trupti Desai then told PTI that the SC order was a victory for women's constitutional rights and a setback for the patriarchal mentality and high-handedness of the temple trustees which had refused entry to women there.
While many feminists – backed by constant articles pushed by feminist media hailed this verdict – they perhaps forgot to highlight how India also has several temples that do not allow entry of Men. 
Yes, our country does have places of worship / temples where Men are barred from entering the premise completely or on select days and occasions. Yes, India does have temples where only Women are allowed.
The Male Gender, of course, cares too less about such petty issues, which is why there has never really been a counter narrative or rebuttal to the constant branding of India as a 'patriarchal' country. This matter is about religion and Men's Day Out is not suggesting or advocating that Men should or should not demand their Right to Equality. However, the article only aims to bring out extreme hypocrisy when Gender Biased Media portals brainwash you daily with the idea of sexism and misogyny. 
1. Attukal Temple (Kerala)
The Attukal Bhagavathy Temple located in Kerala is one such temple where women are the dominant force. The temple's Pongala festival – a festival where millions of women participate – has also made it to the Guinness Book of World Records. This festival is regarded as the largest gathering of women for any religious activity. Pongala is a 10-day festival which falls during February & March and women offer bangles to the goddess (Devi).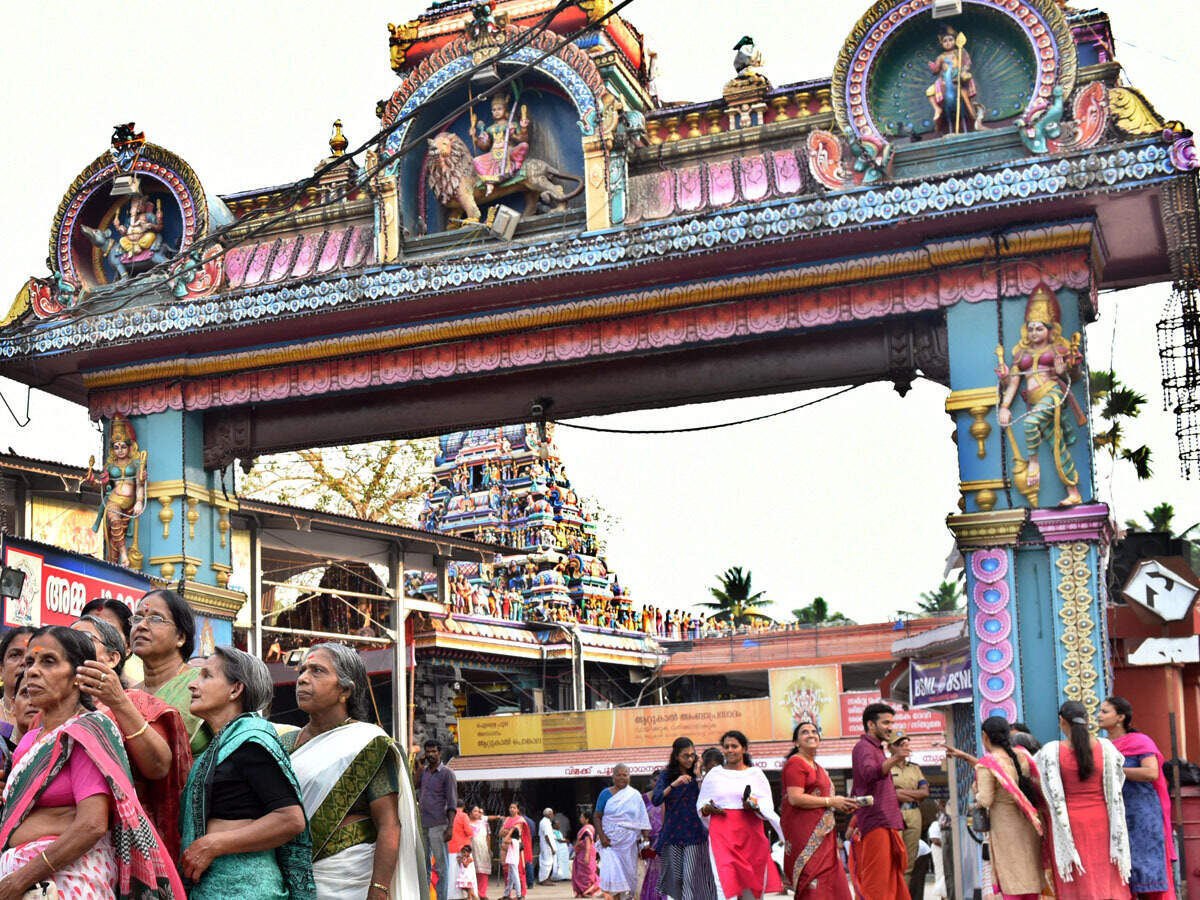 2. Chakkulathukavu Temple (Kerala)
Chakkulathukavu Temple is also a temple in Kerala dedicated to the Goddess Bhagavathi. its follow a peculiar annual rituals called 'Naari Puja'. On the first Friday of December called Dhanu, the male priest wash the feet of female devotees who have fasted for 10 days.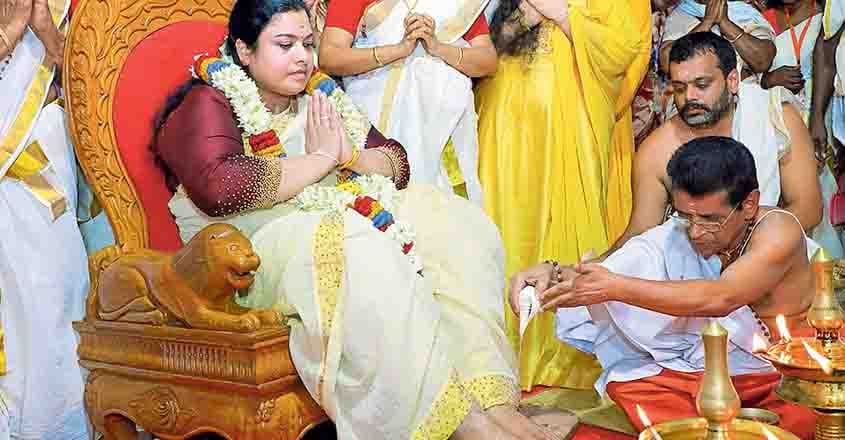 3. Lord Brahma (Rajasthan)
The temple of Lord Brahma at Pushkar in Rajasthan is one of the most prominent temple of Lord Brahma. The married men are not allowed to enter in temple. Once in a year, during Kartik Poornima of the Hindu lunar month of Kartik religious festival is held in Brahma honour. The temple dates back to 14th century.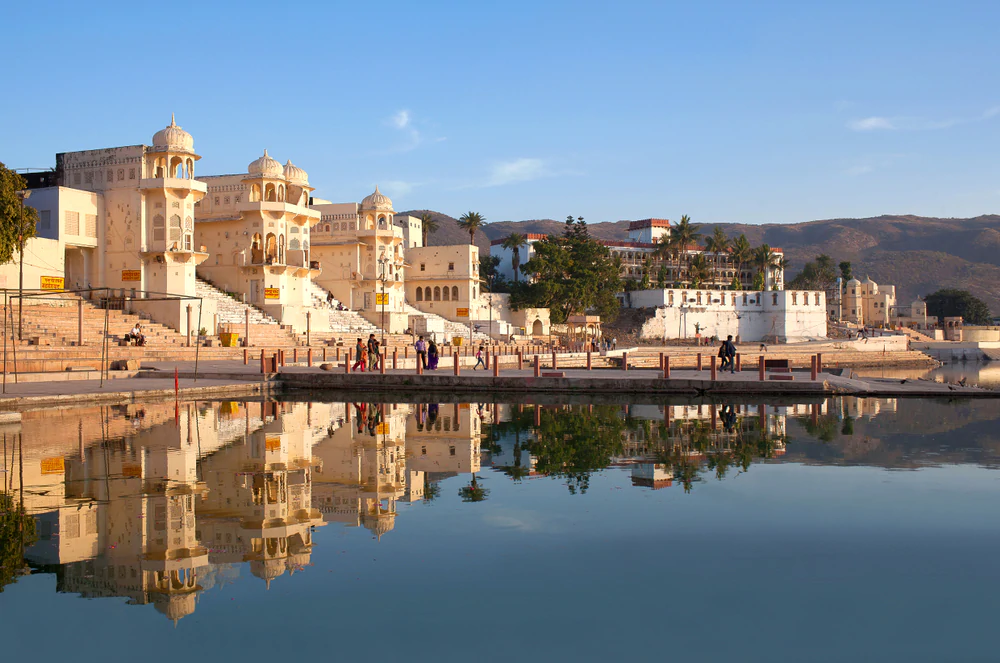 4. Bhagati Maa (Kanyakumari)
The Bhagati Maa temple in Kanya Kumari, Kerala. It is said that Maa Parvati went to a lonely site in the mid of ocean for Tapasya. She tried very hard Tapasya for getting Lord Shiva as her husband. This is a temple where only women are allowed to enter and men are prohibited. This is a famous temple of Kanya Kumari, where Kanya Maa Bhagawati Durga is worshiped by women only.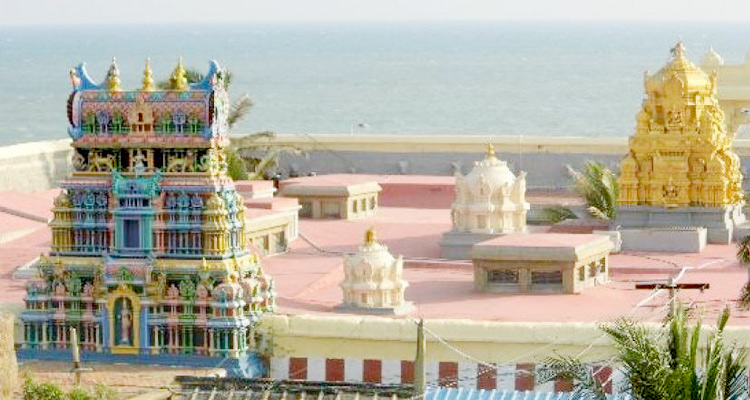 5. Mata Temple (Bihar)
In Muzaffarpur Bihar, there is one Mata temple, when during the time of special period – only women devotees are allowed to enter the premise. Even the Pujari (priest) of the temple is not allowed to enter the same.
6. Kamakhya Temple (Visakhapatnam)
Like the famous Kamakhya temple of Guwahati, the Kamakhya Peetham in Visakhapatnam, where 'creative divinity' of women is worshipped, too denies entry to men for some days in every month. Men are barred from entering the temple for four to five days to observe the privacy of women during their period of menstruation.
7. Santoshi Maa 'Vrat'
The 'vrat' for Santoshi Maa is observed strictly by women or unmarried girls. They are prohibited to eat sour fruits or pickles during that period. Males are allowed to enter the temple to worship the goddess but are strictly prohibited from entering the premises on Fridays.
8. Trimbakeshwar Temple (Nasik, Maharashtra)
Women were not allowed to enter the inner sanctum of this temple devoted to Lord Shiva till 2016 following which the Bombay High Court passed an order saying that even men shouldn't be allowed to enter the inner sanctum if women are not allowed. Since then, men have also been barred from entering to maintain gender equality.
9. Kamrup Kamakhya Temple (Assam)
This temple permits only women to enter its premises during their menstrual cycle. Only female priests or sanyasis serve the temple where the menstrual cloth of Maa Sati is considered highly auspicious and is distributed to the devotees. It is said that Lord Vishnu had cut Maa Sati with his Sudarshan Chakra due to which her waist fell on the spot where the temple has been built.
ALSO READ –
Join us on our Telegram, Facebook Group & Koo App
Join our Facebook Group or follow us on social media by clicking on the icons below
Donate to Men's Day Out!
Blogging about Equal Rights for Men or writing about Gender Biased Laws is often looked upon as controversial, as many 'perceive' it Anti-Women. Due to this grey area - where we demand Equality in the true sense for all genders - most brands distance themselves from advertising on a portal like ours.
We, therefore, look forward to your support as donors who understand our work and are willing to partner in this endeavour to spread this cause. Do support our work to counter one sided gender biased narratives in the media.
To make an instant donation, click on the "Donate Now" button above. For information regarding donation via Bank Transfer, click here.