Another husband's life meets its fateful end!
A man named Jagdish Singh gave up his life in Chhattisgarh's Steel City of Bhilai. Being fed up of his wife's harassment, Jagdish hanged himself at his own house in Dhaancha Bhawan area. In his suicide note, the deceased has accused the wife and in-laws of harassing him constantly. The note has been addressed to his brother Monu and in-charge of the Jamul police station. The police have investigated the handwriting of the deceased, and are now in the course of taking further action.
Case:
In 2012, Jagdish married Veero Kaur, a Camp-1 resident

The couple has two young children aged five and three years old

Veero had been living with the children separately for a year and a half after a dispute with her husband

In the suicide note, Jagdish alleged that his in-laws had implicated him in a false case and harassed him for divorcing his wife

He also alleged that they were harassing him to give her Rs 10 lakh as alimony

Addressing the police on the front page of his suicide note, Jagdish said that he did not want to die, however, was

taking these steps due to constant harassment by in-laws

In his note, Singh has demanded strictest punishment for his abusive wife Veero Kaur, mother-in-law Kamaljeet, father-in-law Lakhbir Singh, brother-in-law Lakhbir Singh, brother-in-law Soni, sister-in-law Sunny and sister-in-law Nikki

In his second suicide note, the deceased wrote to his brother Monu that he had troubled him a lot, however, it won't happen now

He also urged his brother to ensure all six people named are punished and not forgiven

Jagdish also asked Monu to bring back his kids and raise them in their home
On a sombre note, Jagdish ended that he wanted to live with brother, wife, children, brother, father…….but it could not happen.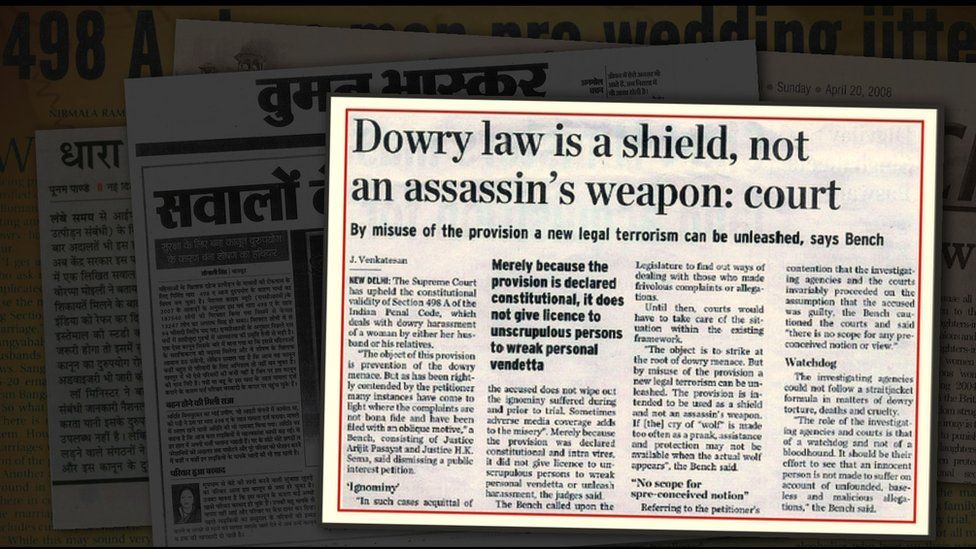 Such allegations, if true, are a blot on our society. Threatening and forcing a husband to pay alimony through false cases is nothing but sheer legal extortion.
ALSO READ –
https://mensdayout.com/in-the-news/man-commits-suicide-dwarka-delhi-498a-threats/
https://mensdayout.com/in-the-news/man-records-video-before-suicide-ahmedabad/