Dowry Harassment is a crime. However, in the below case, alleging dowry harassment by husband and his family has attracted IT to thoroughly investigate the income of the girl and her family.
Case :
*Pratima Sharma's daughter *Seema, who lives in Yamuna Vihar, was married to *Kailash Sharma, a resident of Mayur Vihar Phase-1, New Delhi

In 2014, Seema filed a case of dowry harassment and domestic violence against Kailash

The matter went to court and Seema submitted an affidavit stating that her mother had spent around Rs 50 lakh for their wedding

She also claimed spending Rs 10 lakh towards jewelry and other ornaments during marriage

Jewelry bills too were submitted by Seema in court 

In a turn of events, Kailash applied for an RTI application and asked the police for a copy of the bill

With these copies, he then complained to the Income Tax Department alleging mismatch of income Vs expenditure

When the Income Tax Department investigated, the bills issued by a Shahdara jeweler turned out to be fake

The IT department then imposed a fine of Rs 2 Lakhs on the jeweler and later a case of fake bill was also registered against him. This case is still pending in court
As per Kailash's complaint in 2015, and subsequent investigation by the IT, the total income from Pratima Sharma's husband's pension in 2012 was only Rs 1.68 lakh
After this, when details for all wedding expenses were questioned, Seema claimed the same to be out of income from other sources
The girl's family was able to furnish details to a tune of Rs 45.85 lakh only

They were neither able to show expenses for Rs 10 lakh ornaments, nor were able to produce a bill for the same

Through the RTI reply dated July 29, the Income Tax Department was able to tally a total income of only Rs 13.80 lakh

After checking Pratima Sharma' income of 2012, a total undisclosed income of Rs 12.44 lakh has been detected

The Income Tax Department then issued a notice to the girl's family, for depositing about Rs 23 lakh

Fine and interest for seven years has been levied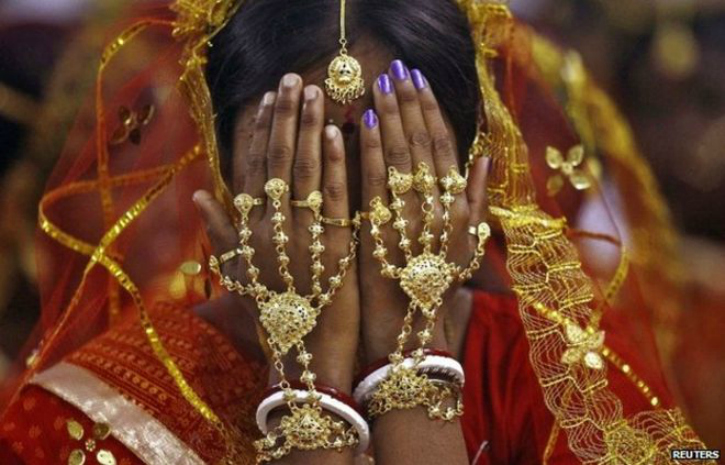 The above case negates the claim of dowry harassment as alleged by the girl's family. Fortunately for the husband, he was able to retrieve crucial documents from RTI to prove himself as innocent. However, in most cases such indepth investigation never happens and husbands and their families are punished as per statements given by wife and her family.
*Kindly Note that names of all individuals have been changed.
ALSO READ –
https://mensdayout.com/in-the-news/man-commits-suicide-dwarka-delhi-498a-threats/