This could well be the next episode for Crime Patrol or Savdhaan India series!
A wife suspected to be murdered fourteen years ago, has been traced just about 50kms away from her marital home. Planning and executing her fake murder, the woman has been nabbed after one and a half decades.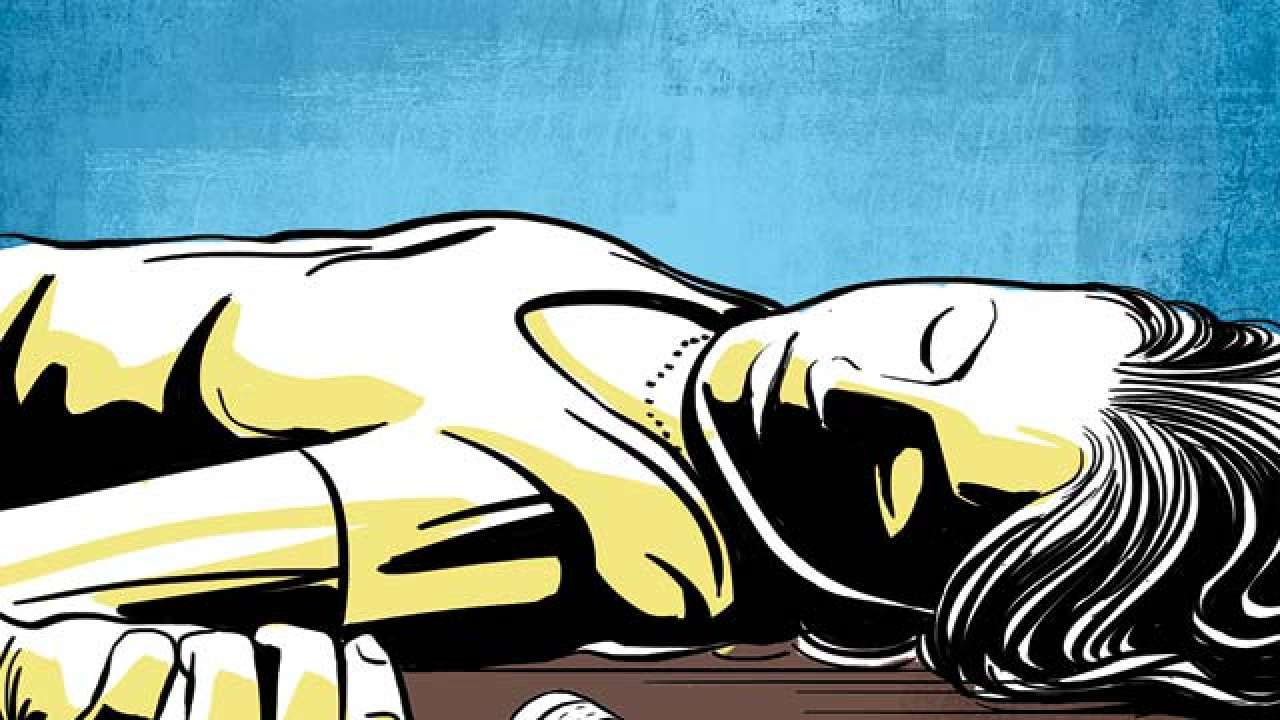 Case:
On the night of February 5, 2005, Yash Panchal's (husband) grandparents, in Balva village of Patan, woke up to the wails of a four-year-old grandson
Yash's mother Bhikhi Panchal, who had been sleeping next to him, was missing
After a frantic search for an hour, they found the body of a woman in an adjacent farm, wearing a maroon sari similar to Bhikhi's, her face burnt beyond recognition
The body was suspected to be of 24-year-old Bhikhi, and her parents-in-law and sister-in-law were arrested on the charge of murdering her
Bhikhi's husband Prakash was away in Mumbai, where he worked as a welder at a factory
Almost a month ago, Prakash received a call from the local Crime Branch of Palanpur in Banaskantha (Gujarat), telling him to WhatsApp a photograph of Bhikhi as they suspected to have found her
As he listened dumbfounded, they added that she might have been living all these years as Bhavna Rathore, with a lover, just 50 km away, and may have killed the woman who was mistaken as her.
According to Prakash, he was in his village, walking in the same farm post-dinner where Bhikhi's body had been found, when he received the call from police. A couple of days later, along with his elder brother Prahlad, sister Kokila and cousins Dashrath and Dalpat, Prakash went to Palanpur to identify the woman. He says during the identification parade, it was Bhikhi who spotted him first and shouted,
He's my husband.
Numb and speechless Prakash just expressed how Bhikhi had lost weight and the glow on her face was gone. He then silently nodded confirming that it was indeed her!
Now 40, Prakash was recently diagnosed with liver cancer, is bed-ridden and can't work. He and son Yash, who is now 18, live in Ahmedabad.
Police Findings
According to police, Bhikhi staged the 2005 murder with a paramour, Vijubha Rathore, killing a mentally unstable woman and burning her face with kerosene
Officials say the couple have been living in a rented flat in Mehsana since, and Bhikhi has confessed and claims no regrets
Police have also arrested two of Bhikhi and Vijubha's alleged accomplices, Zenaji Parmar and Vakhat Parmar
The woman who was murdered in 2005 has been identified as Sharda Rawal
Since she was a destitute, police say, no one filed a missing person's report
Bhikhi gave her food once in a while and hence gained her trust
Police had recently called to tell Prakash, Bhikhi might be alive
Ajit Rajan, Assistant Superintendent of Police, Palanpur, said,
Bhikhi and Vijubha faked her death so that they could start a new life. They lured Rawal to Balva in a van owned by Vijubha's accomplices and killed her. Bhikhi then put her own sari on her, and all four fled the village.
Such stories truly shock all, especially in times when husband and his family are arrested, totally giving benefit of doubt to the deceased wife and her family.
ALSO READ –
https://mensdayout.com/in-the-news/komal-talan/
https://mensdayout.com/his-story/mohan-kumar-24-page-suicide-note/