The Dowry Prohibition Act, 1961, (Act No. 28 of 1961) clearly lays down the law, which is strictly against both giving or taking dowry. The opening definition reads as :
An Act to prohibit the giving or taking of dowry
Definition of Dowry
In this act, `dowry' means any property or valuable security given or agreed to be given either directly or indirectly:
By one party to a marriage to the other party to the marriage; or
By the parents of either party to a marriage or by any other person, to either party to the marriage or to any other person; at or before or any time after the marriage in connection with the marriage of said parties but does not include dower or mahr in the case of persons to whom the Muslim Personal Law (Shariat) applies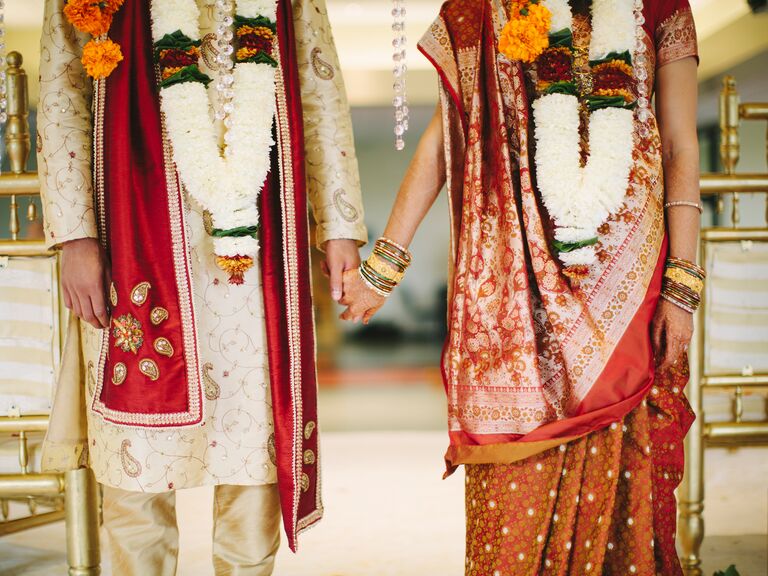 The line between "Gifts" and "Dowry" is surely blurred. When things are going smooth and well at the time of marriage, often it is the girl's parents and family who splurge willingly on their daughter, her husband and his family. Let's take a look at one such example that has come to light on social media.
The wife and her family have submitted the following list to the police station alleging Dowry demand. The same has been received and stamped by the local police, as per procedure. Many of the items listed will make one realise, how the items exchanged or given as gifts, suddenly turn into Dowry, when things start falling apart in a marriage. Since the case is subjudice, we are not taking either side, however, the items mentioned on the list are surely interesting.
Few Items Listed As Dowry In Police Complaint :
Items pertaining to the Bride namely, bridal lehenga, Maxi/Gown, Undergarments, Gift to Relatives of Bride as Return Gift, Shirts for Bride Side Family Member Gifts
Gold Chain and Gold Ring To Groom also gets listed as Dowry
Cash to Bride and Groom during Vidaai also becomes Dowry
Others as mentioned below
The list shows the amount spent running into Lakhs of rupees, however, the detailed penny by penny given, clearly raises a doubt whether the same was actually made to project large numbers.
At the time of marriage, it is the parents of the bride themselves, who believe in giving suitcases overflowing with clothes, jewellery and other things when the daughter leaves their home. One of the parent who does not wish to be named told Men's Day Out,
My daughter is getting married. I would love to give her gifts. This is the dream of every parent. This is not Dowry.
Another parent also stated,
If I am giving gifts to my daughter, how can I not give it to her husband. He is like my son now.

Indian Marriages (Representative Image Only)
Our Take
There is nothing wrong in giving gifts to young couples when they are about to start a family
In today's times, when couples are having nuclear families, often the parents of the groom too pitch in to set up a new home for their children
The issue of Dowry must only arise when the daughter-in-law becomes a vehicle for the boy's family to acquire material goods and money
However, unfortunately, all goods and gifts exchanged happily and in times of joy are then projected as Dowry if the marriage does not work out
The law clearly holds both giver and taker as guilty
With absolute emphasis on educating every girl in today's society, it is the girl and her family who must take a stand before or at the time of marriage if the groom's family is involved in Dowry demand
Why do parents of the girl marry her off, despite alleged dowry demand and only return to file police complaint at a much later stage
The practice of misusing the Dowry Law just to settle score has also been time and again criticised by the top court as well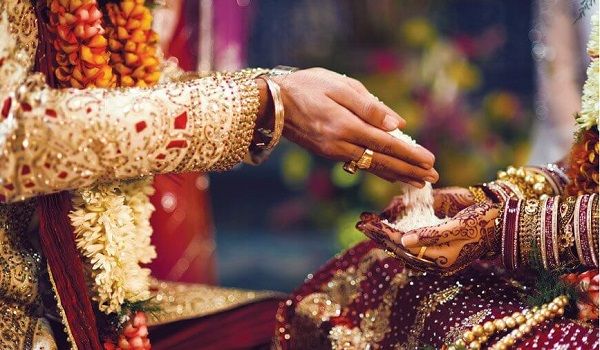 These were some of the reactions in the said case:
@rsprasad FROM WHEN BRIDE SID EFAMILY MEMBERS SHIRT ALSO BECOME DOWRY ITEM – just asking @NCWIndia @MinistryWCD @SmritiIraniOffc @smritiirani @WIONews @vineetjaintimes @BBCIndia @BBCNews @BBCWorld @CNNnews18 @dna @TimesNow @republic @thewire_in @bombaytimes @nationalpost pic.twitter.com/4z6DeenI9U

— Christna (@SriRudyBABA) September 17, 2019
BRIDE bathing gown ???? Rs. 5145 expensive under garment? Victoria secret isse kum m aatha h @ArnazHathiram @poojabeditweets @BhaavnaArora @swati_gs @bainjal @PreetiSMenon @AartiTikoo @KarnikaKohli @Ms_Aflatoon @sjacobtalk @fayedsouza @MrsGandhi @MiLOKMAT @LillyMaryPinto

— Mens Rights Crusader (@no1_mra) September 17, 2019
How about including the makeup she carried on her face on wedding day in this list…

I am sure it will weight around half a kilo…

— Amit_MyNation (@Amit_MyNation) September 17, 2019
Lucky bhai, they didn't added GST and Import charges and travel charges on it, didn't they gave you under garments brother…??? https://t.co/JlyfVl4JWH pic.twitter.com/LXebMYT82x

— I am Against biased laws (@MayurVutukuri) September 17, 2019
Let this men ask for all the condom expenses, he used in keeping his wife happy.

— Tusharj (@Rightoustushar9) September 18, 2019
When marriage breaks & girls family wants to recover everything they supposedly spent on wedding & his undergarments, her undergarments, maxi, gown, hanky, tea, fruits, chaat, lunch box, pen drive, makeup kit, bangles, laddoo, sweets all become dowry!! https://t.co/2v9SCjS3Kz

— Deepika Bhardwaj (@DeepikaBhardwaj) September 18, 2019
First book the parents of bride for "giving" dowry. No evidence needed as they themselves have listed "dowry"

Complaint of girl can be taken up by police and converted to chargesheet if harassment or cruelty in demanding dowry is proved.

High time Giver and Taker are booked.

— Sudev Barar (@sbarar) September 18, 2019
WATCH VIDEO :
https://mensdayout.com/in-the-news/false-charges-on-husband-and-family-faridabad/