A Rohtak court has dismissed an appeal for action against Sonepat sisters Pooja and Aarti for having lodged a false complaint of molestation against three boys of Aasan village in Rohtak district. The matter had become national primetime debate in 2014, until the girls and their wrong doings were exposed.
On Thursday, the Court of Additional Sessions Judge Ritu YK Behl dismissed the appeal filed by Dr Subhash Vijayran in this regard. The court of Additional Chief Judicial Magistrate Isha Khatri had earlier dismissed Dr Vijayran's application regarding the matter, against which he filed an appeal before the Sessions Court.
Advocate Peeyush Gakhar, who appeared on behalf of the Sonepat sisters, argued that launching prosecution against Pooja and Aarti at this stage was not expedient in the interest of justice, reported The Tribune.
As reported by Bhaskar.com, while hearing the case, ADSJ Ritu YK Bahl said that the 2014 case had become 'quite old'. While dismissing the case, Bahl said that along with the accused boys, both girls, who had made false allegations against them, had also supposedly 'suffered enough' and it was time to put the incident behind them and move on.
On the other hand, Dr Subhash Vijayran maintained that he would move the Punjab and Haryana High Court and challenge the order passed by the Rohtak court. He said,
The false complaint lodged by the Sonepat sisters has ruined the careers and prime years of Rohtak boys. I had sought legal action against the sisters so that it can be a deterrent for such bogus complainants and will pursue the matter till justice is delivered.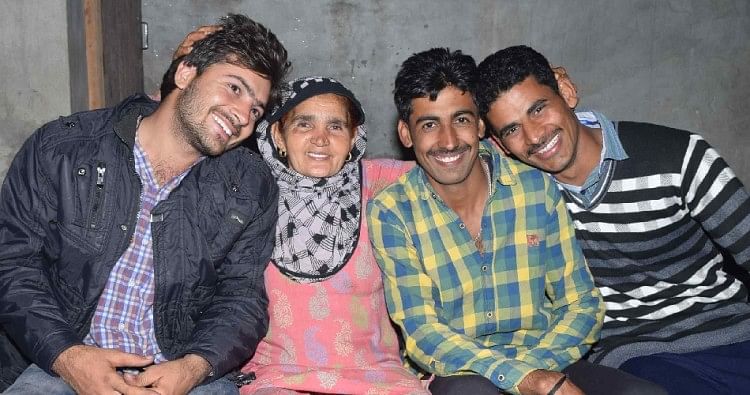 What Is Rohtak Sisters Case?
On November 28, 2014, Pooja and her sister Aarti of Thana Khurd village in Sonepat district thrashed three youths of Assan village in Rohtak district on board a moving bus, accusing them of having molested them.
An FIR was registered and an SIT was constituted to probe the case. While the investigation was on, every national media was hailing the two con sisters and character assassinating the boys, merely on one sided allegations and a bus video footage.
Later, the police investigation found the allegations levelled by the sisters untrue.
None of the 50-odd witnesses, including the girl who shot the video of the incident, supported the version of the sisters. Polygraph tests indicated that the sisters were concealing some information, while the boys had come out clean.
In March 2017, the judge categorically stated that no crime was made out against any of the accused as the girls had lied about eve-teasing and molestation. They had not disclosed in their statements that the altercation began over seats and their complaint did not attract charges of molestation under section 354A of India Penal Code (IPC).
A detailed documentary also followed from the other side by independent journalist, Deepika Bhardwaj, where she exposed how these sisters had earlier blackmailed several other men for money, by lodging or threatening to lodge false cases. Watch one sided national media reporting and documentary showcasing the men's side in the article below – "Sisters of Steel".
One of the falsely accused boys, Kuldeep, had aspired to join the Army, but his candidature was rejected due to the said case. Then, he cleared the Group D Services exam and got a letter of appointment with the Haryana Armed Police (HAP) at Madhuban, but his joining has been stalled because of the case. Kuldeep's father Balbir, an ex-serviceman, quoted,
We don't know when this case will get off our back. Our son has been proved innocent and discharged by two courts, still he is suffering because of the case which was proved false in police investigation.
MUST READ ALL DETAILS & WATCH DOCUMENTARY FROM OTHER SIDE –
https://mensdayout.com/in-the-social/sushant-singh-rajput-investigation-misogynist-barkha-dutt/
ALSO READ –
https://mensdayout.com/in-the-social/defamation-notice-to-the-quint-in-rohtak-sisters-case/
DO WATCH
Interview | Sarvjeet Singh Bedi
Man falsely accused by Jasleen Kaur at a traffic signal in Delhi. His reputation, career completely tarnished. He was dragging himself to the court for 3 years, while the woman never turned up even once. Sarvjeet has been honourably acquitted.
We are on Telegram. You can also join us on our Facebook Group
Join our Facebook Group or follow us on social media by clicking on the icons below
Donate to Men's Day Out!
Blogging about Equal Rights for Men or writing about Gender Biased Laws is often looked upon as controversial, as many 'perceive' it Anti-Women. Due to this grey area - where we demand Equality in the true sense for all genders - most brands distance themselves from advertising on a portal like ours.
We, therefore, look forward to your support as donors who understand our work and are willing to partner in this endeavour to spread this cause. Do support our work to counter one sided gender biased narratives in the media.
To make an instant donation, click on the "Donate Now" button above. For information regarding donation via Bank Transfer, click here.