The basics of our education system is regarded as one of the best, however, we cannot deny that they are more theory oriented. The focus on acquiring bookish knowledge rather than application is what we have studied all our lives.
Our Indian culture and mentality of only if you have a regular Science, Commerce, Arts degree you will get a job is changing slowly. Today, the need to achieve a perfect balance between the two is being acknowledged. There is no guarantee of getting a decent and stable job today, even if you acquire a degree. It doesn't matter to just be a graduate. While acquiring the degree, as students do you really think about what job specific skills are you acquiring so that you have a better chance of employment?
Our system and society must move in this direction as early as possible. Let's say for those who manage to score more than 95% in the Central Board of Secondary Education (CBSE) or other Board exams, admission to reputed universities is not much of a struggle. However, what happens to the rest who haven't scored that well?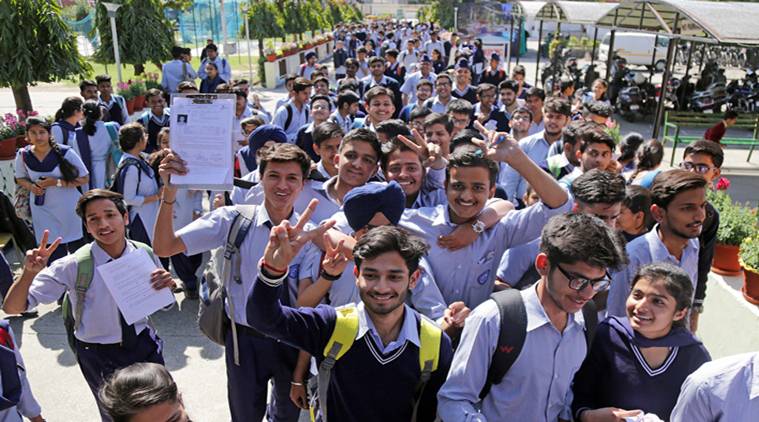 For scores below 80%
Be realistic about the colleges you can get through, else you will end up only with frustration
Though cut-offs for courses like BCom (honours), Economics (honours) and even English (honours) stay above 90% in most colleges, watch out for subsequent lists
You may choose to opt for BA Programme or BCom or general science courses, the cutoffs of which are lower than honours courses (but seldom drop below 80%)
Consider applying to private universities as an option
Remember, it's all upto you as a student to make the most of it from whichever university you pass out
1. The Bachelor of Business Administration (BBA or B.B.A.)
BBA is a bachelor's degree in commerce and business administration. The degree is conferred after four years of full-time study in one or more areas of business concentrations. You can expect a CTC of Rs 4-5 Lakhs per annum after completion of the course. However, you do need to back it up with a Master in Business Administration for a good career advancement.

2. Hotel Management & Catering
Bachelor of Science in Hospitality & Catering Management also known as BSc. HCM is a study of Hotel. This degree is also known as BHM (Bachelor of Hospitality Management) or (Bachelor of Hotel Management) which is the prevalent Academic degree in all over the world. Generally a 3-year-integrated course will fetch you a salary of Rs 3.5-5Lakhs annually.
3. Law
Usually, only Graduates are allowed to pursue L.L.B. But, thanks to new rules, it is also possible for 12th Commerce students to pursue Law courses from Law schools after schooling. You will have to select an integrated Law course which lasts 5 years. These Integrated courses are combination of a Degree course and traditional L.L.B. course. For example- B.Com. and L.L.B./ B.A. and L.L.B. etc. After completion, you can take up job in any law firm at the beginning. Gradually, one may start up one's own consulting firm or private practice. A decent law firm could give you a starting salary of Rs 2-5 Lakhs annually.
4. Journalism and Mass Communication
When it comes to this field, several Diploma as well as Degree programs are available. Based on the program, the duration may be between 1-3 years. Thankfully today journalism and communication is not restricted only to print or tv. The digital space allows you tremendous opportunities to either work for media organisations or start up something of your own. You could expect a starting salary of Rs 3.5-5 Lakhs depending on the profile at work.
5. Fashion Design and Technology
To thrive in this field, you need to have creativity as well as interest towards fashion and designing. This is a vast field. There are different small sections within this field such as- apparel designing, accessories designing, communication designing and so on. Different programs such as diploma, certificate as well as degree courses are available. Depending on the program, duration of the course may be 1-4 years. Talking about job opportunities, private sector jobs are available, which one may take up. Also, one may start up one's own boutique or tailoring shop too. Once again the payment range depends on the nature of work, but could start with a basic salary of Rs 2-3 Lakhs per annum