Men In India are threatening to #BoycottVodafone due to a recent Linkedin post put out by Vinod Kumar, CEO, Vodafone Business.
On November 29, 2019, Kumar posted his organisation's research and thoughts about 'Domestic Abuse'. However, what did not go down well with the Men, is how Vodafone chose to quote only one gender "the women" as the sole victims of such heinous mental and physical assaults.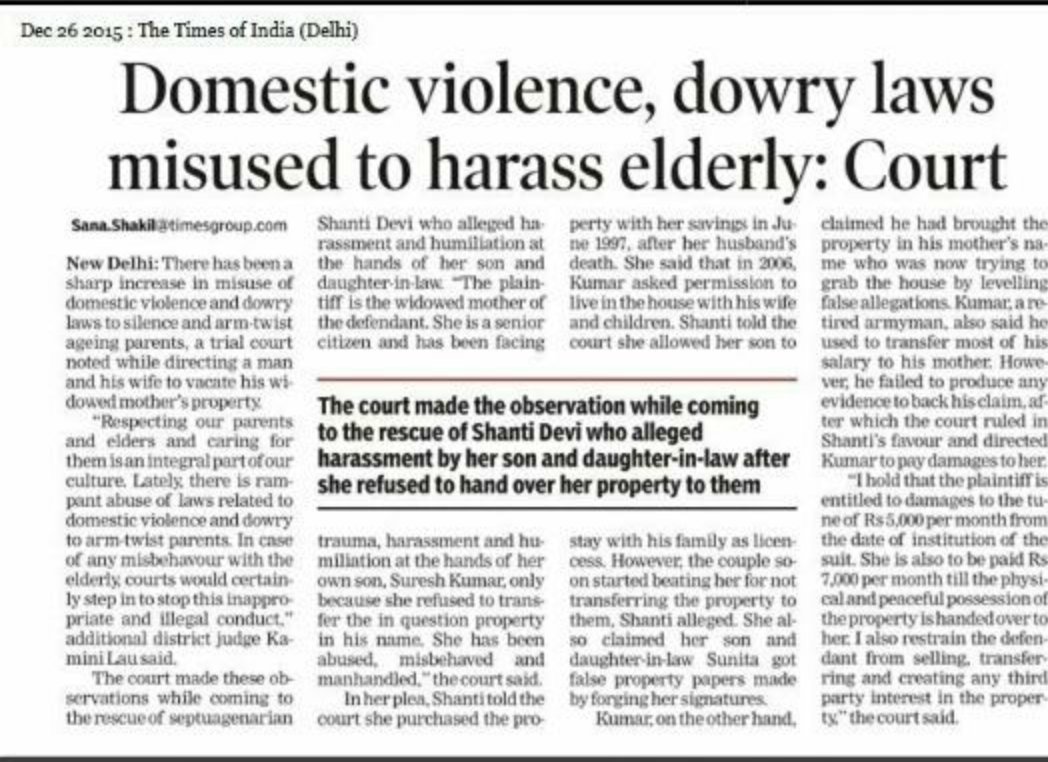 Kumar wrote,
It's shocking that in this day and age, an estimated 80m women around the world have experienced domestic abuse in the last 12 months.

We all have a duty to look out for the warnings signs (which can be as subtle as a reduction in productivity), and I am proud to share research and insights from the Vodafone Foundation, to help your organisations tackle the problem too.
Vodafone CEO, while posting the link to Domestic Abuse Policies, ironically also chose to quote two hashtags at the end of his post which read,
MUST READ:
https://mensdayout.com/his-story/confessions-of-infosys-husband-employee/
Equality Was Never Defined For Only One Gender Sir! Let us give you one small example of how women have no fear in beating up husbands right in front of the judges in Family Courts……and do not miss, no one dares to mediate as well!
A Woman Openly Beats Up Her Husband In Family Court

◾If She Can Get Away With This In Front Of The Judge, We Can Only Imagine The Extent Of Domestic Violence On The Man At Home#MenToo #MensRights #MensCommission @narendramodi pic.twitter.com/lV1KAriHFn

— Men's Day Out (@MensDayOutIndia) November 29, 2019
While one cannot fully negate the fact that the number of women who have been victims of Domestic Abuse could be higher, we also cannot overlook the reality that perhaps the numbers reported seem higher because there is No Commission For Men to record Domestic Abuse on this gender, unlike the National Commission For Women (NCW) that records such data for females in India.
To put things in perspective, the numbers for Male Suicide In India are almost double than the suicide numbers for women. However, when a man commits suicide, the cause for the same never gets registered as 'marital problems' or enormous 'domestic abuse' by wife. Men are more prone to die internally as our so called Patriarchal society does not permit them to emote their emotions about harassment at home.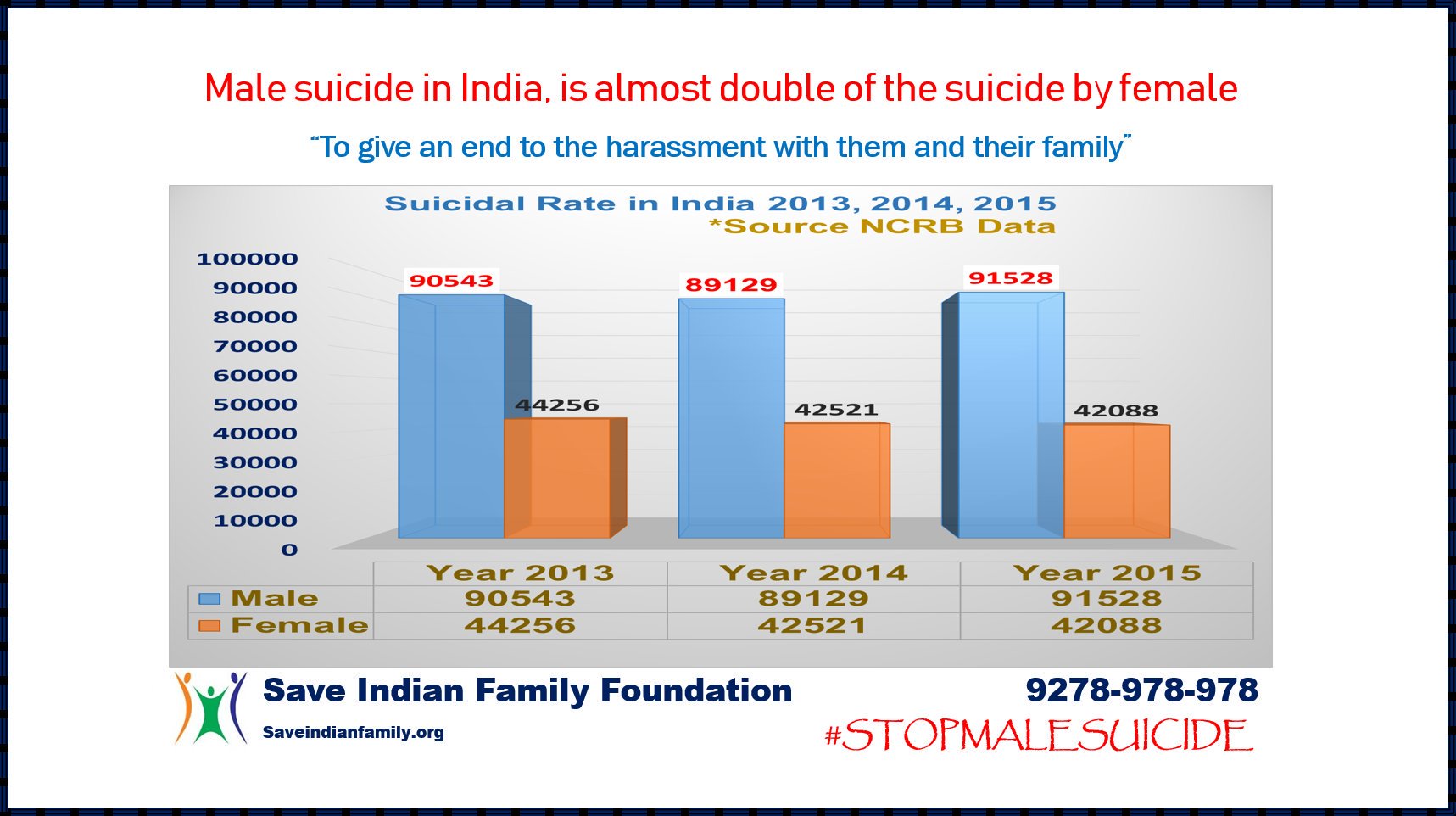 For most brands across the globe, the trend in past 10-15 years demonstrate, how organisations have used Gender Equality (only for women) as an easier way to grab eyeballs around their product and marketing. Some have gone even further by ridiculing Men in the name of Equality.
Remember the fiasco around the Gillette Ad Campaign in the beginning of 2019? In the promotional video released online, the company asked,
Is this the best a man can get?
…before showing images of bullying, sexual harassment, sexist behaviour and aggressive male behaviour. Through their short film, titled "Believe", the company said it wanted Men to hold each other "accountable".
Comments on the video were largely negative, with viewers saying they will never buy Gillette products again or that the advert was "feminist propaganda". One angry viewer also wrote,
In less than two minutes you managed to alienate your biggest sales group for your products. Well done.
After the backlash, recently on International Men's Day (November 19), Sachin Tendulkar, brand ambassador of Gillette penned down a letter which read,
It's OK for Men to cry………..#ShavingStereotypes
A reasonable effort to win back Men!
As Male Gender, we are definitely Not against Empowering Women, but by not recognising the plight of Men in the name of Equality is Equally demeaning to the other Gender.
This is how Social Media reacted to Vodafone's One Side #GenerationEquality:
@VodafoneIN@VodafoneGroup@VodafoneUK@vodafoneNZ@VodafoneAU@VodafoneIreland@VodafoneUK@VodafoneUSA

U r #MaleHaters and #Biased against men
So#DisconnectVodafone#BoycottVodafone #DisconnectingForGood #StopMenAbuse #FeministsAreMorons#FeminismIsCancer pic.twitter.com/fH6VidZBdx

— Chetan (@cskkanu) November 28, 2019
Open your mouth for domestic violence against men also.

Don't be misandric, male haters

So all men should#DisconnectVodafone#BoycottVodafone pic.twitter.com/wNAnbtl5TO

— Chetan (@cskkanu) November 28, 2019
Studies say,
in 40% of Domestic Violence cases, Victims are men.
Intimate partner violence is found more on men.
Family problems results in 24% #MaleSuicides
Productivity of men falls due to mental illnesses.
Men contribute 80% of taxes worldwide, yet their issues are ignored. https://t.co/GTI6T2S1l4

— Amit Deshpande (@antidespondent) November 28, 2019
India is a country where every 6.5 min a man commit suicide and It's double than the ratio of women.
It's also called the suicide capital of the world.
Stop spreading male hatred.
Wake up & open your eyes..#BoycottVodafone#DisconnectVodafone @VodafoneIN @VodafoneGroup pic.twitter.com/XW6PlET8L4

— SIF Chandigarh (@sifchandigarh) November 28, 2019
#BoycottVodafone Why you are taking note of only women suffering from domestic violence. Married men's suicide rate is much higher then married women's suicide rate in India…who is feeling the brunt? #DisconnectVodafone

— MRA Anand (@AnandK2017) November 28, 2019
#DisconnectVodafone It is painful that many well educated people do not know statistics of Husbands commiting suicide every year in India. Even they don't try to understand the bare truth. #FakeCases . Even no one support the senior citizens. #boycottvodafone . @vaastavngo https://t.co/I2dqlDowsw

— MRoy (@MRoy26824835) November 28, 2019
I understand Vodafone india is struggling with business so they need good PR ! It's always good technique to hide your incompetencies behind popular social messages !

Good luck with your business.

— Fight_PAS Mynation (@NoPAS_MyNation) November 28, 2019
Having a corporate account with 6 numbers.#DisconnectVodafone with immediate effect.

— Vishal U. Nalawade (@vishal3184) November 28, 2019
But 100% #Men do their job properly even if they suffer from #DomesticViolence by the hands of their wives….

I will go for #DisconnectVodafone now as I don't want the #MaleHaters to earn profit out of me paying for their worst service#BoycottVodafone#DisconnectingForGood

— Sandeep N (@sandeepsn29) November 28, 2019
Seems more worried about losing customers now rather than they abused one particular gender on some uneven data
You should apologize mens rather than asking to stay with you
Do you only have women customers@VodafoneIN
Will ask few others to disconnect as well

— Sagar G (@sooneverything) November 28, 2019
Lets get #vodafoneidea #Vodafone connections removed 4 such male hate

— Mishthi (@Mishthi4u) November 28, 2019
@VodafoneGroup what about the guys who's productivity goes down to zero when they kill themselves as a result of the #FakeAccusers ? #fakefeminism #Men #Menarehumantoo

— ben tennyson (@tuktuktuk123mit) November 28, 2019
Your study is incomplete without checking the fact of other gender, review the stats, how much are true and how much false. #BoycottVodafone

— Gurinder (@Gurindersason) November 29, 2019
MUST READ –
https://mensdayout.com/in-the-news/yuvraj-singh-zoraver-singh-akanksha-sharma/
https://mensdayout.com/in-the-news/mohammed-shami-us-visa-rejected/
https://mensdayout.com/his-story/maintenance-laws/