A machine learning expert, and an alumnus of the Indian Institute of Technology (IIT) Roorkee, Richi Nayak has developed an algorithm that identifies and reports misogynistic posts on social media platforms. This is Richi's effort to make online space safer for women.
Citing increase in online harassment and domestic violence against women, a Web Foundation survey highlights that 52% of young women and girls admitted that they have experienced online abuse, including threatening messages, sexual harassment, and the sharing of private images without consent.
As reported by Business World, Richi had been exploring to leverage her expertise in machine learning to solve a social issue. Her project focuses on detecting abusive content targeted on women to make online space safer for them. She along with her colleague Md Abdul Bashar developed an algorithm that has been trained to understand the content, context, and intent behind social media posts. Nayak who is also a computer science professor at Queensland University of Technology, Australia quoted:
I have always been interested in mathematics at a young age. I would like to thank my late supervisor Prof. J. D. Sharma for introducing me to the field of Machine Learning during the post-graduation at IIT Roorkee.

I was also fortunate to receive guidance and mentorship under IIT Roorkee's expert academicians including the late Prof G C Nayak, Prof. C. Mohan, and Prof J. L. Gaindhar. It was instrumental in motivating me to take up a career in research to address societal issues.
Richi's research demonstrates the use of STEM knowledge to address societal issues and her endeavour towards making lives brighter for women. Further her research methods focus on the training of models with datasets like Wikipedia and subsequently training it in somewhat abusive language through user review data. The same will also train the model on a large dataset of tweets. Besides equipping it with linguistic capability, the researchers taught it to distinguish between misogynistic and non-misogynistic tweets.
Nayak's research could enable verify suspected cases of harassment to automatically detect and report abusive content on social media. Prof. Ajit K Chaturvedi, Director, IIT Roorkee, said,
I am delighted that technology co-developed by an IITR alumnus can be used to automatically flag harassment of women on social media. I hope detection of such instances will induce corrective behavioural changes towards the way social media is being used as well as towards women.
A 2017 Pew Research Center survey had highlighted that 39% of women have experienced some form of online harassment. In India, according to the Norton survey by Symantec, 8 out of 10 Indians have experienced some form of harassment with 41% women admitting that they faced sexual harassment online.
Our Take:
Moderating social media comments, that can be abusive and offensive, is definitely a welcome step
However, the issue lies with the mindset of the researcher who has not thought of making this gender neutral
We often overlook the kind of abuse men get on social media (the best example could be of our leading politicians be it Narendra Modi or Rahul Gandhi)
However, we only talk about sexism when a female politician is mocked or abused
What about common men and the abuse they face for posting alternate views many a times?
Body shaming of men is equally rampant as that of women today, however, the researcher does not feel the need to curb the menace irrespective of gender
Here are some tweets by women which will demonstrate the filth equally spread by women on social media
Such derogatory comments exist from either genders and anyone who writes such content must be censored or acted upon
However, somehow the terms sexism and abusive content is never thought upon for the male gender
Women don't know how to respect her country and national anthem.. And you want us to expect that they would respect their husband and in-laws. What we are seeing today in the name of women empowerment it would had been better to be in stone age. pic.twitter.com/Rc7isf1HN0

— ⚫ Lucifer ➰ (@pennywise004) June 3, 2020
#ShubhamMishra type Men should not get away & rightly he has been detained.

While this is not this Vs that, do we ever see any woman spilling filth on social media even getting questioned? Worse, she will be backed & supported by the ones crying online abuse

One example below pic.twitter.com/3ec7Z6oONN

— Men's Day Out (@MensDayOutIndia) July 13, 2020
— Ambar_47 (@ambar_hitman) July 13, 2020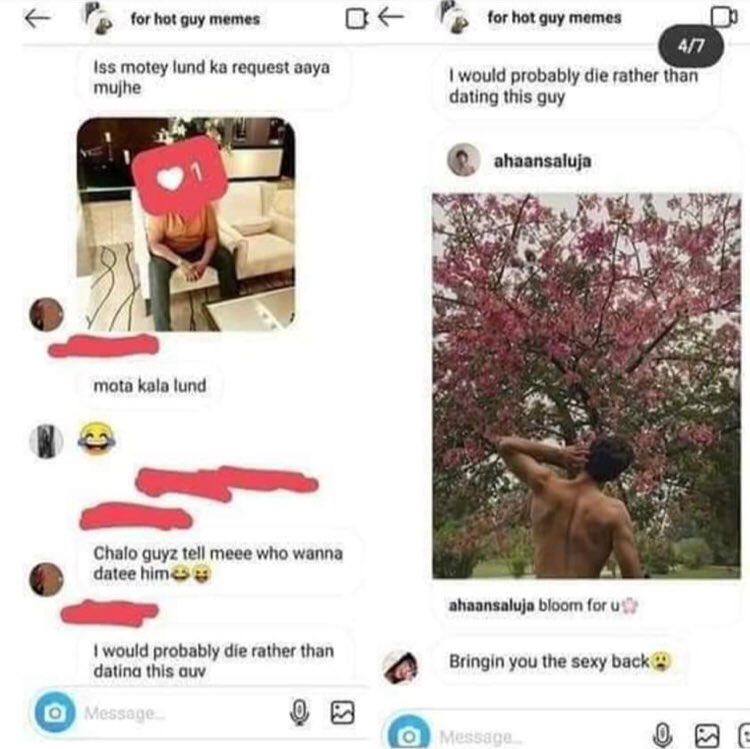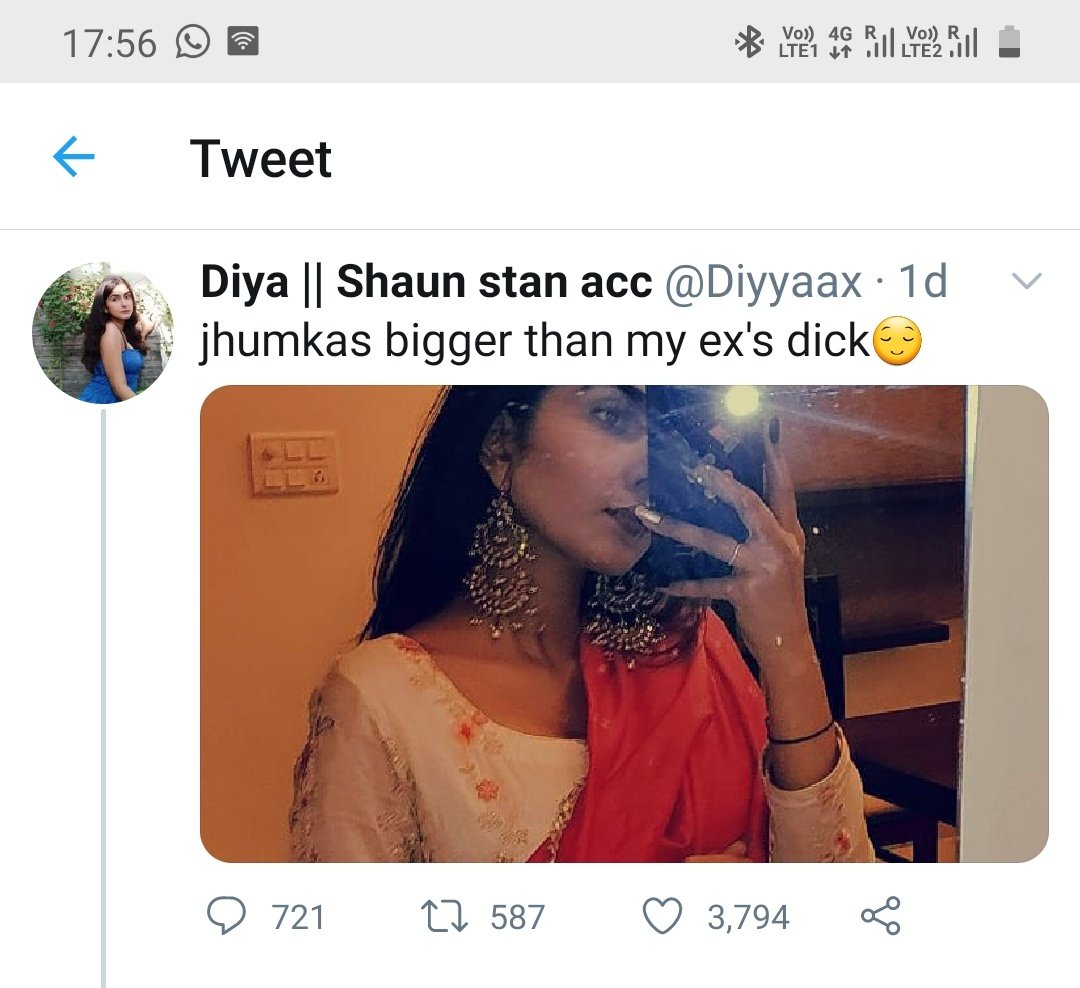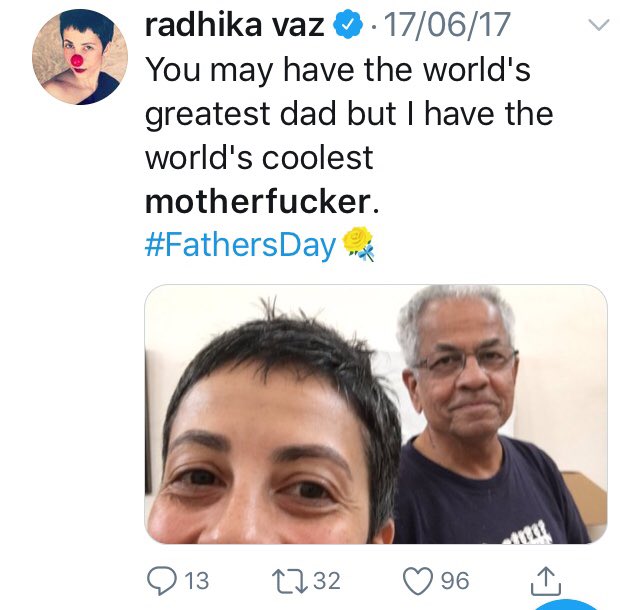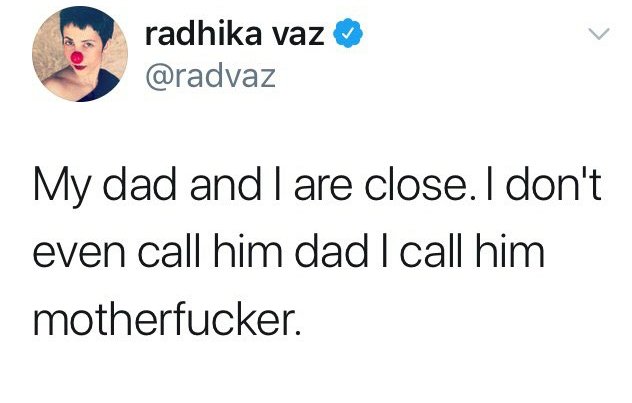 Arey BC tumhari age kya hai uski age kya humko kya..
gand marao tum, timeline ki ma mat chodo baklodo

— Tweet Chor 👑 Dhoni Fan 🔥 (@Pagal_aurat) July 19, 2020
ALSO READ –
https://mensdayout.com/in-the-social/extra-marks-for-women-at-iim/
https://mensdayout.com/in-the-social/haryana-government-passport-girls-on-graduation/
https://mensdayout.com/in-the-social/assam-government-scooties-girl-students/
We are now on Telegram. You can also join us on our Facebook Group
Join our Facebook Group or follow us on social media by clicking on the icons below
Donate to Men's Day Out!
Blogging about Equal Rights for Men or writing about Gender Biased Laws is often looked upon as controversial, as many 'perceive' it Anti-Women. Due to this grey area - where we demand Equality in the true sense for all genders - most brands distance themselves from advertising on a portal like ours.
We, therefore, look forward to your support as donors who understand our work and are willing to partner in this endeavour to spread this cause. Do support our work to counter one sided gender biased narratives in the media.
To make an instant donation, click on the "Donate Now" button above. For information regarding donation via Bank Transfer, click here.